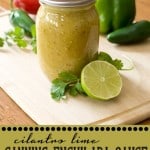 Canning Cilantro Lime Enchilada Sauce
I have a recipe that I love for Enchilada Sauce. I make a ton each summer with the tomatillos we grow but then it has to be frozen, which takes up to much space in my freezer. Last summer I had a good friend help me transform the recipe into one that can be bottled. I did 6 jars last year and let it sit for an entire year just to make sure it was safe and held its flavor well. And it did!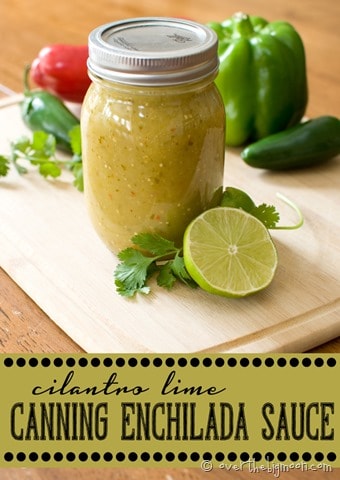 You can print the recipe at the bottom of the post but for now here is what you need:
6 cups tomatillos cut in half
1/2 c onion, chopped
3 cloves garlic, diced
1 jalapeno, chopped
1 Anaheim pepper, chopped
3 Tbsp cilantro, chopped
1/2 tsp cumin
1 1/2 tsp salt
3/4 c water
olive oil
1/4 c lime juice
1 lime

MY LATEST VIDEOS
MY LATEST VIDEOS
Here is how you do it. Wash and cut tomatillos in half.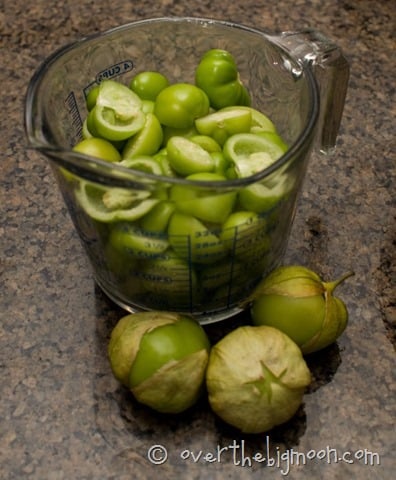 In a sauté pan add tomatillos, onion, garlic, and peppers. I know that in the picture my Anaheim Pepper is red – that's because it too came out of my garden and I left it a little long on the plant and it turned red.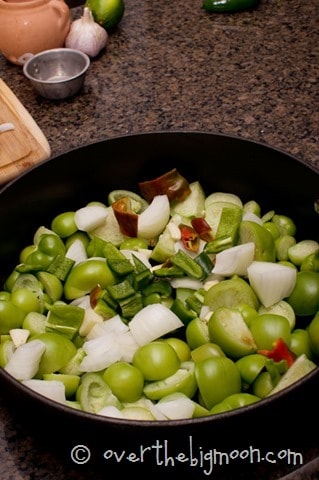 Drizzle with olive oil and sauté for a few minutes on med-hi.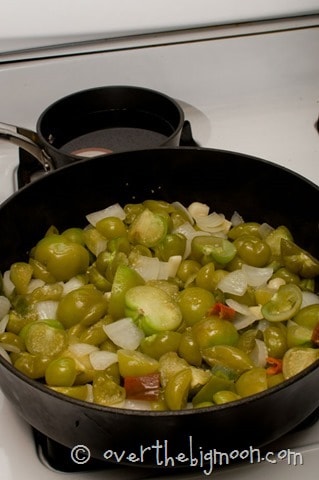 Add water, cilantro, cumin, and salt.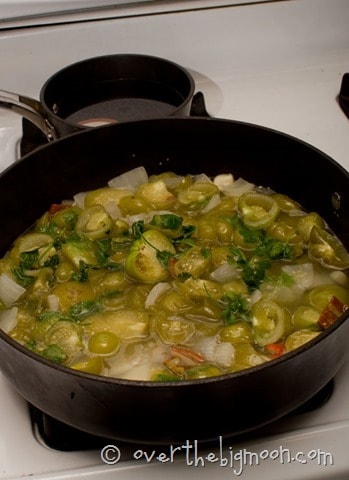 Cover and reduce heat to low. Let simmer for about 10 minutes. When the tomatillos are soft add everything to a food processor or blender and blend until smooth.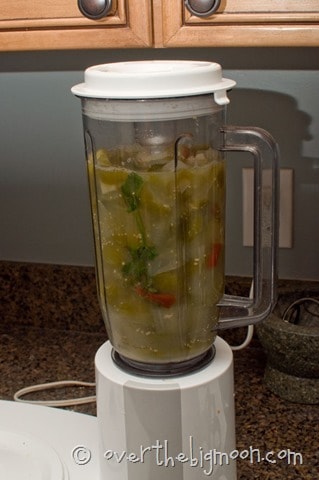 Add 1/4 cup lime juice, stir completely. Pour into hot jars. This recipe make 3 pints. Then squeeze 1/4 of the lime into each jar.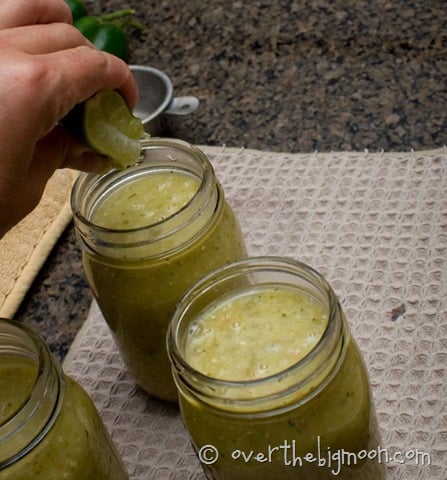 Process pints 40 minutes in a hot bath canner.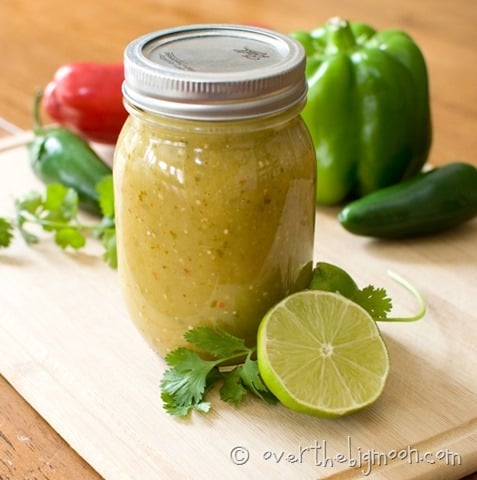 I am so excited about all of the sauce I can bottle this year! I love to give a sampling of my garden to my family each year for Christmas and I am excited to add this into their stash this upcoming year! You can download and print the recipe here:
Want to keep up with us at Over the Big Moon….click here to learn how to subscribe!
---
Lisa
Previous author of Over the Big Moon. I shared my passion for home and family life! I love graphic design, DIY projects, cooking, and working in my garden! My favorite role is taking care of my husband and our 3 amazing and busy boys!
---