Easy DIY Wooden Herb Garden
Hey guys! It's Kari from Life PreKARIous. Today I'm going to show you how I made this fun DIY Wooden Herb Garden.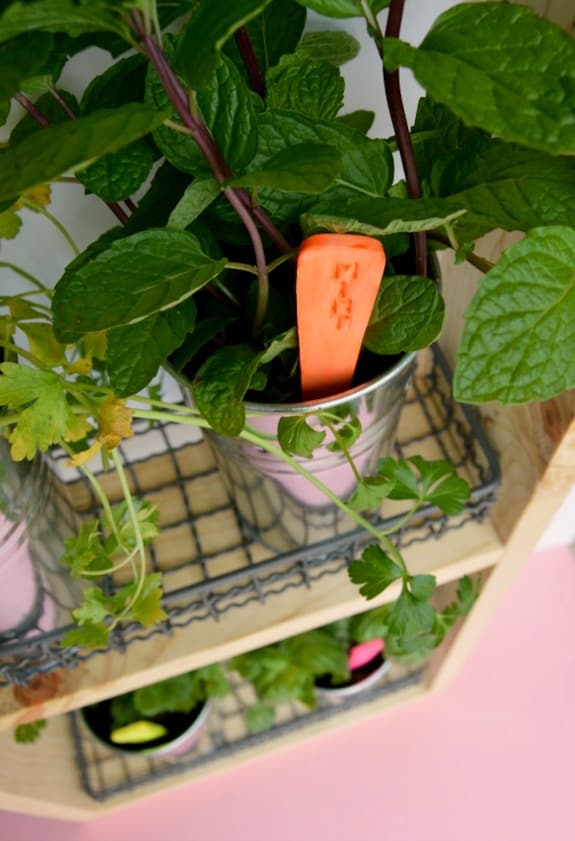 I always say I'm not much of a green thumb, but I have managed to keep a few things alive in my lifetime…including a couple kids and a dog so I figured, what the heck, I'll give it another go!
Here's what I used to make my DIY wooden herb garden:
wood
wood glue
staple gun + staples
metal corner brackets
sand paper
wood stain
wire baskets
metal pots
Mine is pretty small since I'm only doing four different kinds of herbs. You could always adjust the size to fit more if you wanted.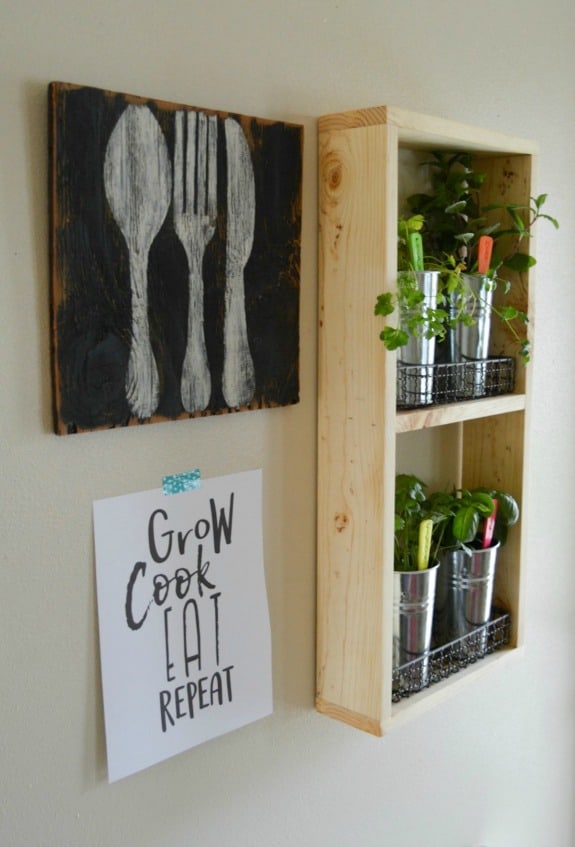 First, I cut my wood to fit the height of the herbs and the width of the small baskets that would go inside.
Here's the breakdown of the sizes of wood I used for mine: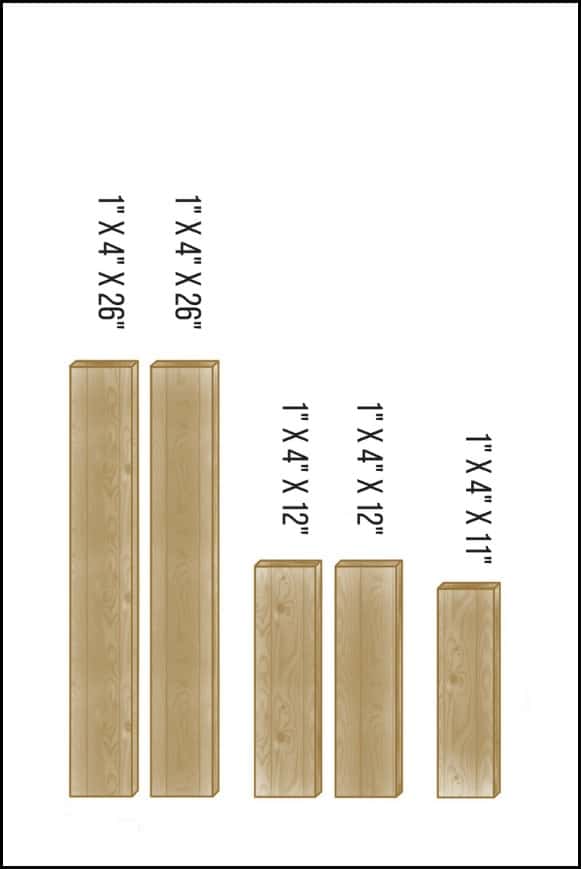 To attach the wood together I first applied wood glue to the ends and then stapled the pieces together. If your a patient person, unlike me, you can skip the staples and hold the glued pieces together with furniture clamps until the glue dries.
Once all my pieces were glued and stapled, I added metal brackets to the back of each corner.
Then, I lightly sanded the whole thing and applied one coat of stain. I love the contrast of natural wood with the neon plant markers, so I used a natural stain color, but you could pick any color you like!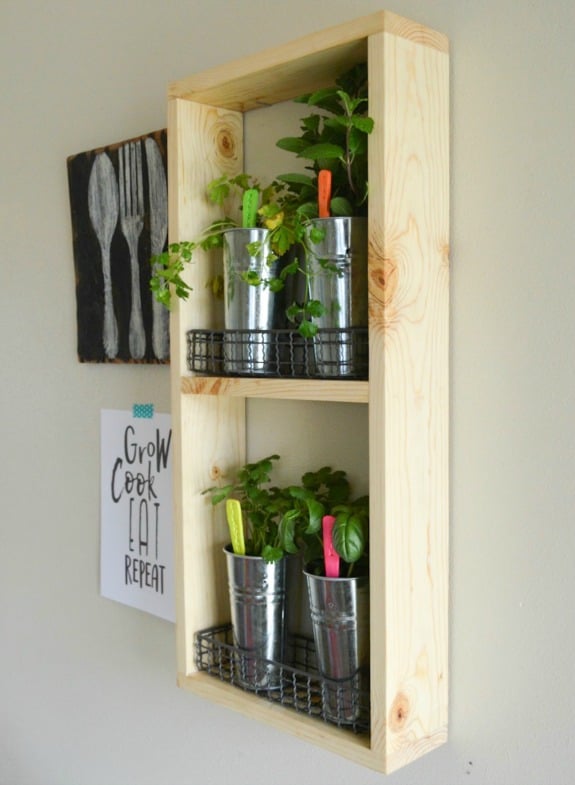 After the stain was dry I added the baskets and potted herbs and hung it on my kitchen wall.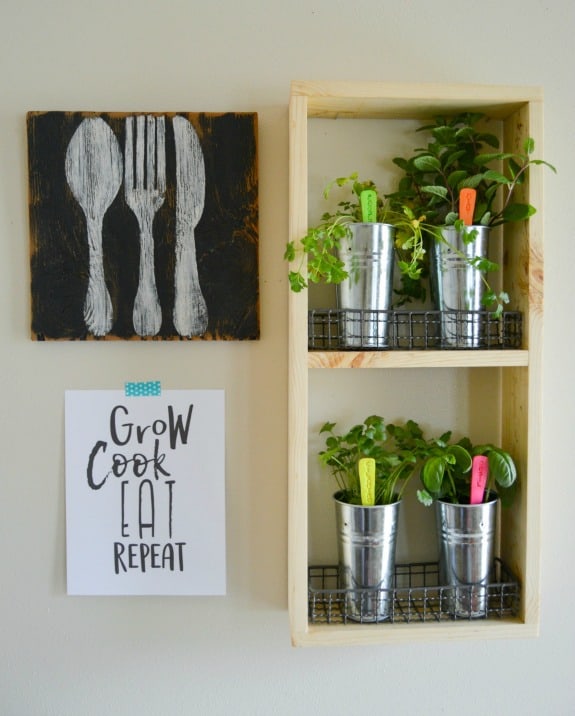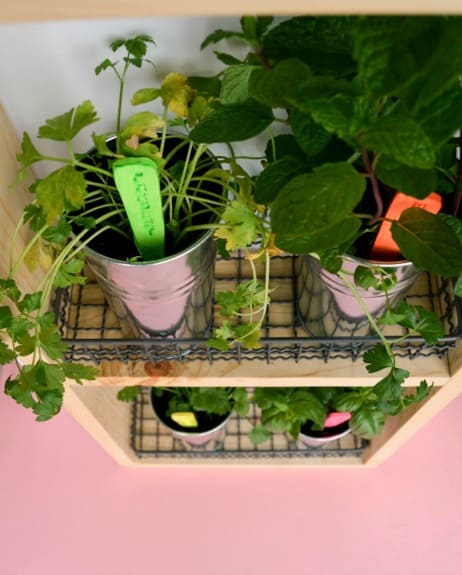 That's it! It was so easy! The hard part is going to be keeping them alive for more than a week!
Head over to life PreKARIous to get your own 'Grow, Cook, Eat, Repeat" printable!
-Kari
Kari | Life PreKARIous
Hi, I'm Kari! I'm a wife, mother of two, and craft supply addict. I could eat pizza for every meal of every day! My hair color changes about as often as well…you know, and I laugh at my own jokes. I'm a yard sale junky, mess maker, and a really good project starter. I blog, when all the stars align and nap time permits, at www.lifeprekarious.com!