Frightfully Free Halloween Fonts!
I know its only August but I am so excited about some of the projects I have coming up to share for Halloween! I was making myself a sheet of my favorite fonts to speed up the design process and decided to make it available here to share with you!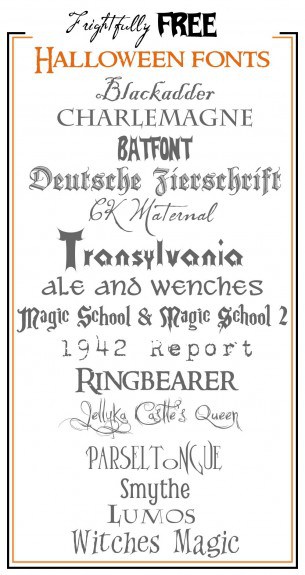 If you want to learn how to download these free fonts, we have a tutorial here. Please be sure to check that post for ways to protect yourself from downloading a virus. Please use extreme caution when downloading anything onto your computer!
Check out all our other free font collections here!
Want to keep up with us at Over the Big Moon….click here to learn how to subscribe!
Lisa
Co-founder/author of Over the Big Moon since 2011. I am passionate about DIY projects, graphic design, gardening, traveling, cooking and all things home and family...with the exception of laundry! Most importantly I am a wife to my favorite person in the world, John and a Mom to 3 amazing boys! Thanks for stopping by today!