Turn Free Printables into Ornaments + a Round up of Free Chalkboard Printables!
I am loving all of the chalkboard printables out there! For the PTA board this year we wanted to give them something for Christmas as a Thank you and I decided to make them ornaments using the chalkboard printables.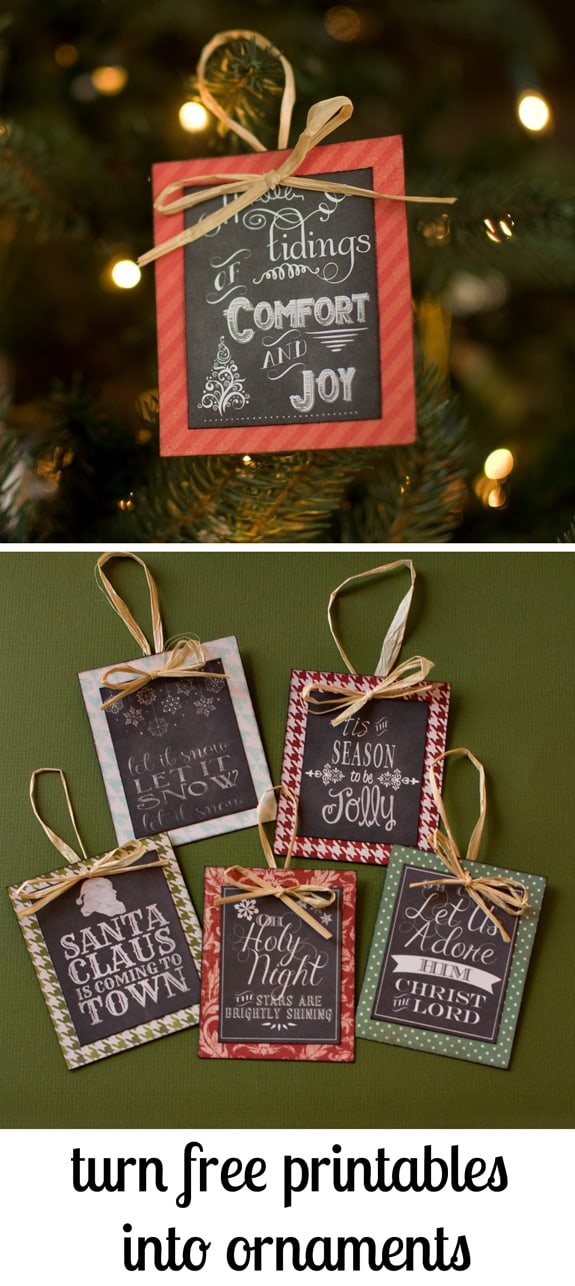 I downloaded them, shrunk them, and then consolidated them onto 1 page. Then I printed them, cut them out, and inked the edges.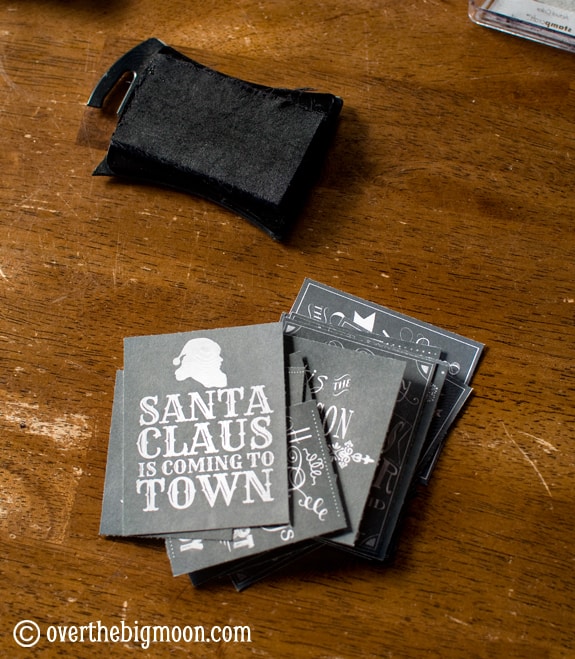 I found cute paper that was double sided so there would be a cute design on the back of the ornament too. Then I used scrapbook stickies to adhere the chalkboard printables to the cute paper.
I cut them out leaving an even border around them.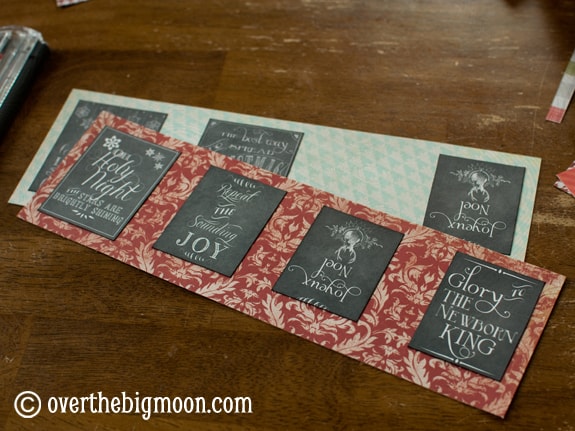 Then I re-inked the edges again. I also printed out little PTA 2012-2013 tags, cut, and inked them too.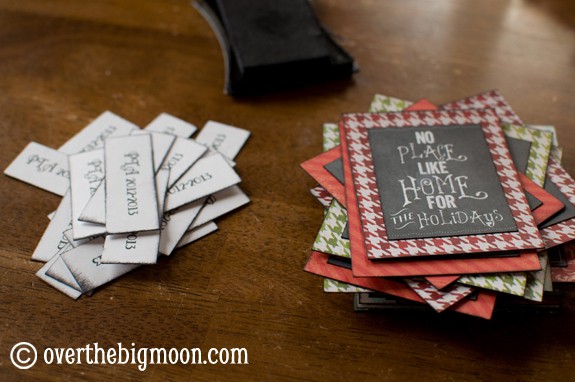 This is what the back looked like after I put the PTA tag on the back.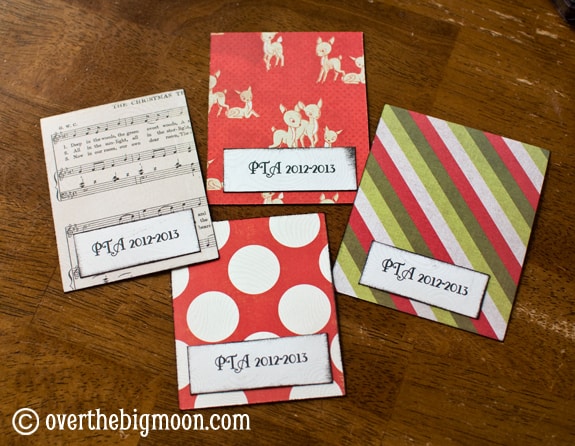 Next I used my eyelet kit to punch a hole in the top.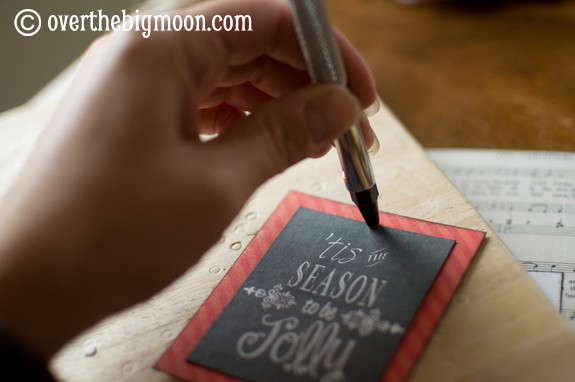 I was super excited at this point – they were turning out so cute!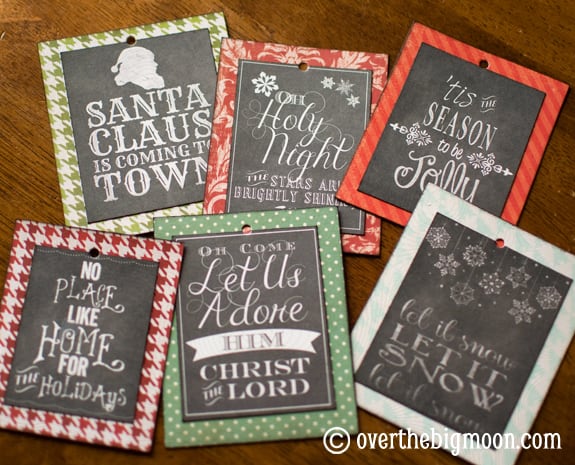 To finish them off I used raffia to make a bow and a loop to hang them with. I cut a piece about a foot and half long.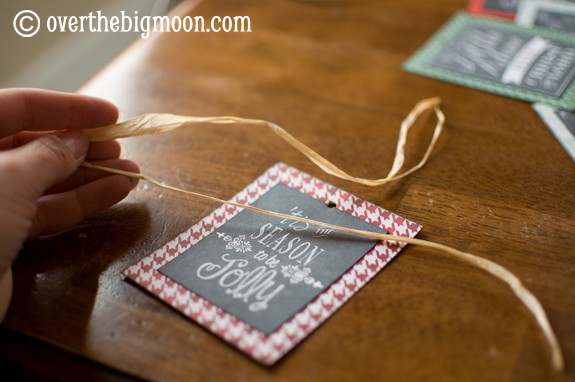 Then I folded it over and pushed both ends though the back towards the front.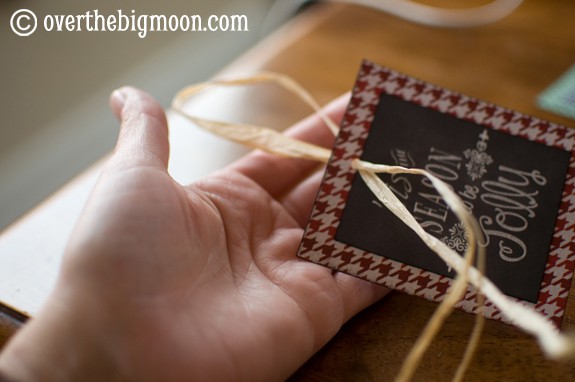 Then I tied it into a bow!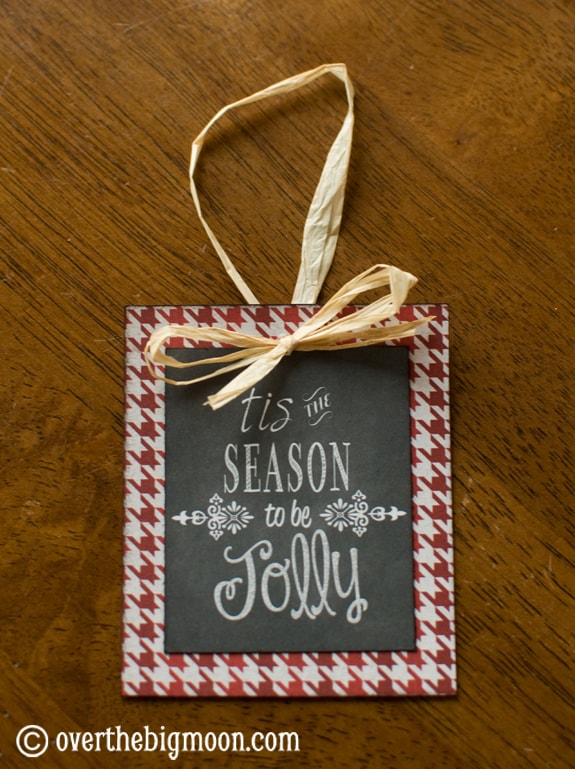 This is what the front and the back both look like: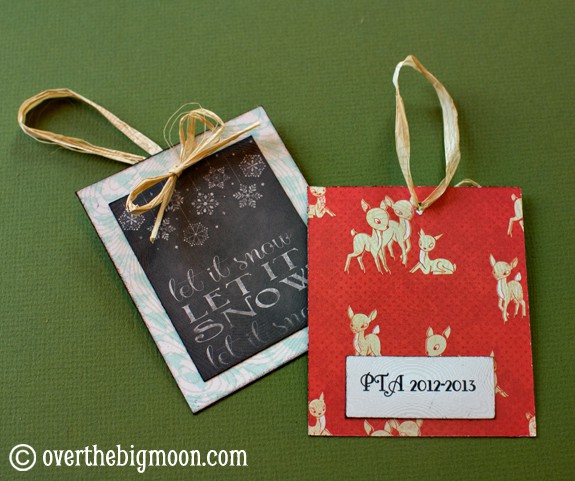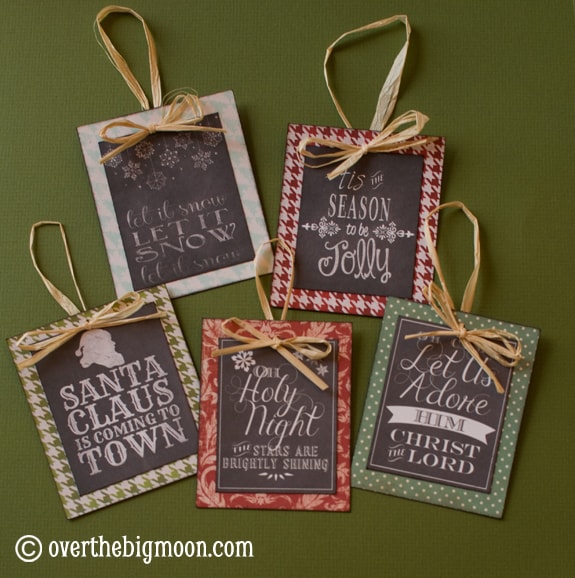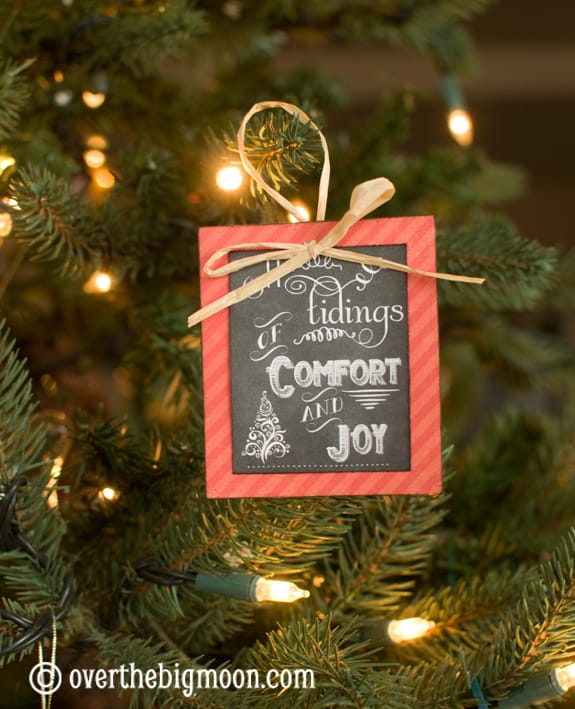 Here are where I found all of the free awesome Chalkboard printables:
5 Free Chalkboard Prints from Nest of Posies
Chalkboard Printables from Love, Pomegranate House
Santa Clause is Coming to town
All Families Need a Stable Foundation
You could use these for so many things! As tags on gifts, to decorate your own tree, or as gifts for a super cheap price. I only spent $6 on this whole project and it made almost 30 ornaments!
Want to keep up with us at Over the Big Moon….click here to learn how to subscribe!
Lisa
Previous author of Over the Big Moon. I shared my passion for home and family life! I love graphic design, DIY projects, cooking, and working in my garden! My favorite role is taking care of my husband and our 3 amazing and busy boys!