Using Essential Oils in the Yard & Garden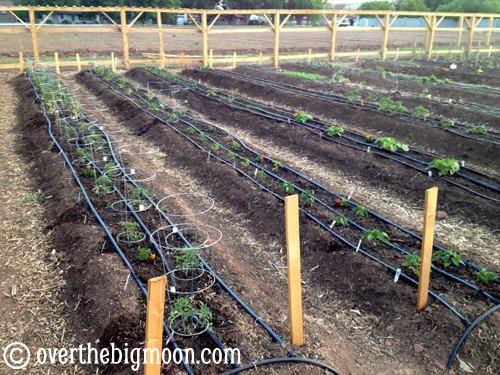 Pests Pests NASTY Pests! They can totally ruin your garden… and fast! Lisa has had fun over the years battling different bugs, she shared them yesterday in her Planting and Pests post!
I was SO excited when I ran across an article in the Spring 2012 doTERRA Living magazine, where they shared alternative and natural ways to control those pests! They had some great suggestions!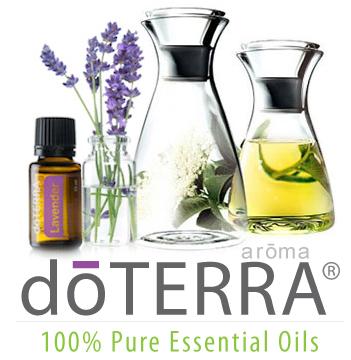 Essential Oils: I am not shy about how much I love E.O's! So, I am so beyond excited to use them in my yard and garden! Here are ways in the Spring 2012 doTERRA Living magazine that they shared using E.O's in the yard and garden.
Ants: Peppermint (Add a line of peppermint to the window or door seals)
Aphids: Peppermint, Sandalwood, White Fir
Beetles: Peppermint, Thyme
Chiggers: Lavender, Lemongrass, Thyme
Cutworm: Thyme
Flies: Basil, Clove, Eucalyptus, Lavender, Peppermint, Rosemary
Gnats: Patchouli
Mosquitoes: Lavender, Lemongrass
Moths: Lavender, Peppermint
Plant Lice: Peppermint
Slugs: White Fir
Snails: Patchouli, White Fir
Spiders: Peppermint
Ticks: Lavender, Lemongrass, Thyme
Weevils: Patchouli, Sandalwood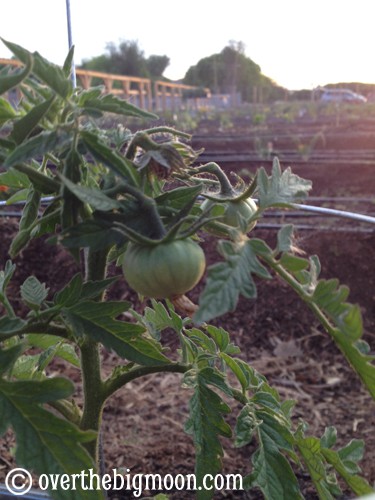 For those of you that are new or unfamiliar with Essential Oils, remember that E.O's are very strong! You don't need much. To treat the plants you can spray or brush the Essential Oil directly on the plant, right on the problem area. You can treat it daily until the problem is gone!
doTERRA also has a Blend that is an Insect Repellant called TerraShield! I have a glass bottle that I created a TerraShield and Water blend that I spray on the boys if there are bugs outside or if we go camping! It's amazing! You can also use it on your plants by filling a spray bottle with 8 ounces of water to 15 drops of doTERRA TerraShield, then spray it on your plants.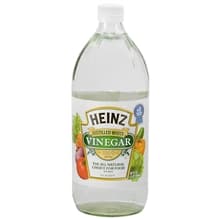 Vinegar: I've used Vinegar for cleaning, but had no idea it was also a versatile option outside! Did you know vinegar is a natural herbicide? I didn't! You can use it to kill weeds in unwanted places! All you do is pour full-strengeth distilled vinegar on them. I thought this was a great option for those annoying cracks and crevices in the walkways and driveway! It will kill grass though, so be careful not to have it over spray onto your grass!
Here are a few other suggestions they had for vinegar:
Give acide loving plants a boost by watering them with a vinegar solution every once in a while. A cup of vinegar to a gallon of water!
Preserve cut flowers and liven droopy ones by adding 2 tablespoons white distilled vinegar and 1 teaspoon sugar to a quart of water in a vase.
Wash garden vegetables with a mixture of 1 tablespoon of white distilled vinegar in 1 1/2 quarters of water.
Kill slugs by spraying them with a mixture of 1 part water and 1 water white vinegar.
If you are interested in purchasing any of these Essential Oils or any other doTERRA product, feel free to visit, learn and order them HERE!
Also, if you missed any of our posts this week in our Garden Series you can read them here: Planters, Beds and Trellises, Soil Prep and Planting and Pests!
Pam Dana
Author and Co-Owner of Over the Big Moon since 2011. I love having a place to share the things that I am most passionate about - motherhood, being a wife and making a home! I am married to my husband, Scott, and we have 3 beautiful children and together they are my world! I also enjoy reading, crafting and catching up on TV shows (usually with a computer in my lap)!