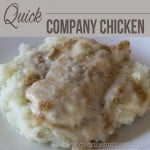 Quick Company Chicken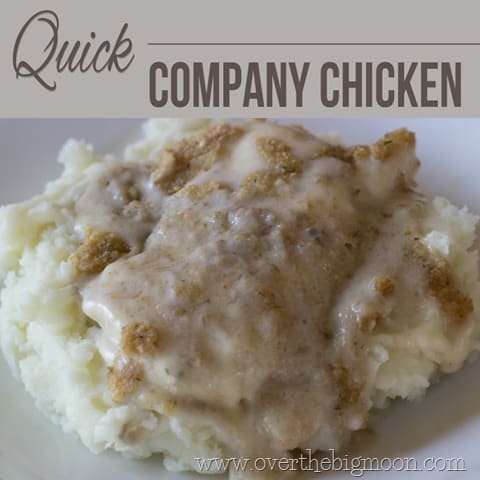 This recipe is one of my Grandma Irenes and it saves me on a regular basis. Its called Company Chicken because its super fast and good enough to be served to company. It only takes 6 ingredients and is incredibly delicious!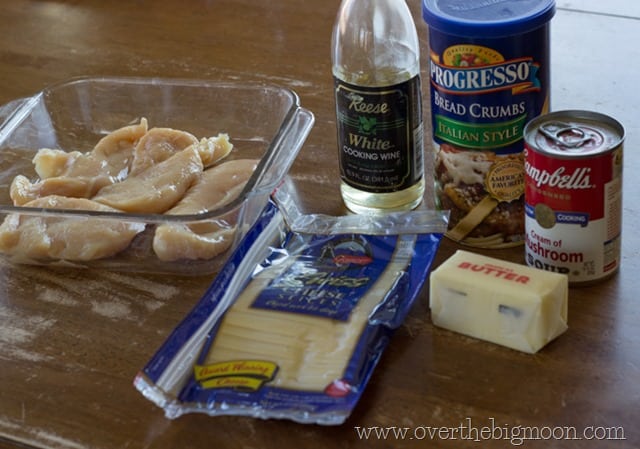 All you need is
Chicken breasts
Swiss Cheese slices
Cream of Mushroom soup
1/ 2 cup White cooking wine
Bread crumbs
2 Tbsp Butter
Place Chicken breasts in 9×13 pan or 9×9 depending on how many you are serving.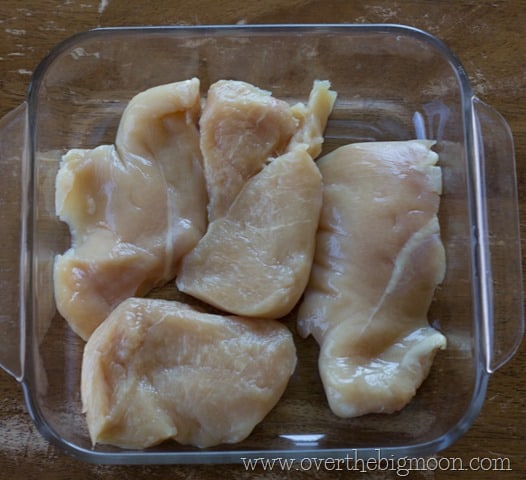 Layer the cheese over the chicken.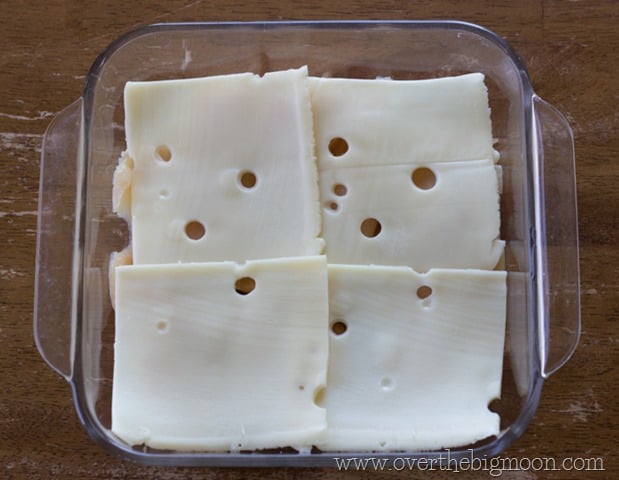 Mix the soup and cooking wine.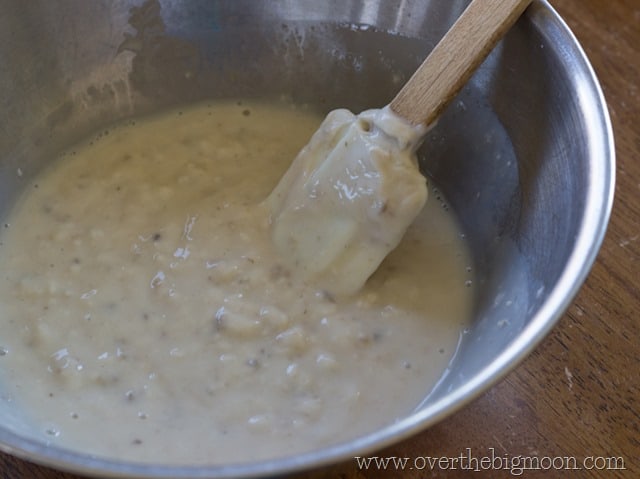 Pour over chicken.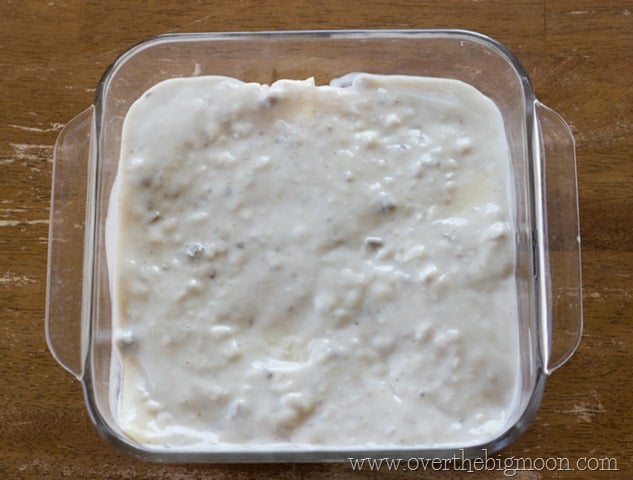 Sprinkle bread crumbs over the top.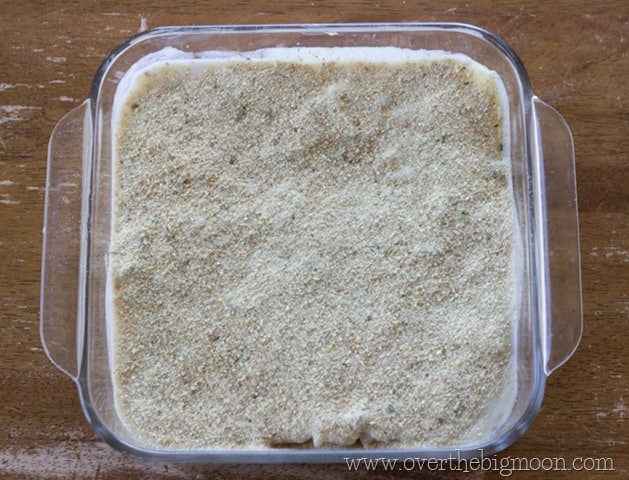 Then drizzle with butter.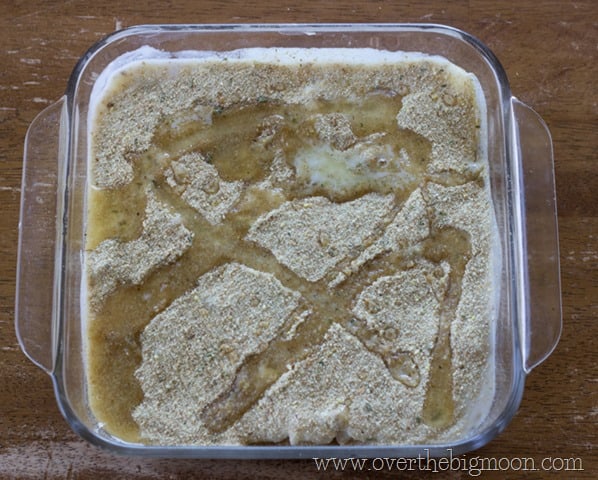 Bake at 350 for about 40 minutes or until chicken is cooked.
We serve it over mashed potatoes and it makes the perfect gravy to go over the top!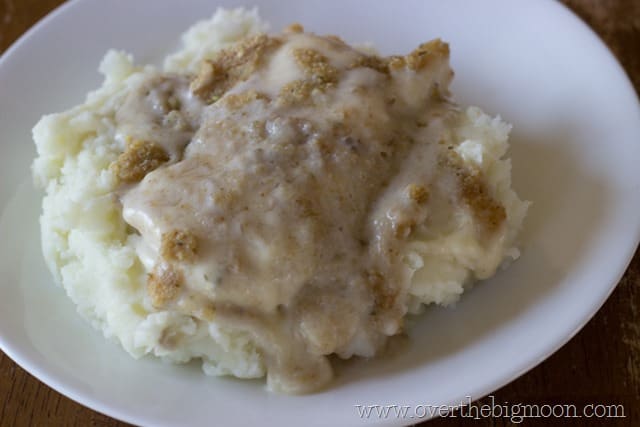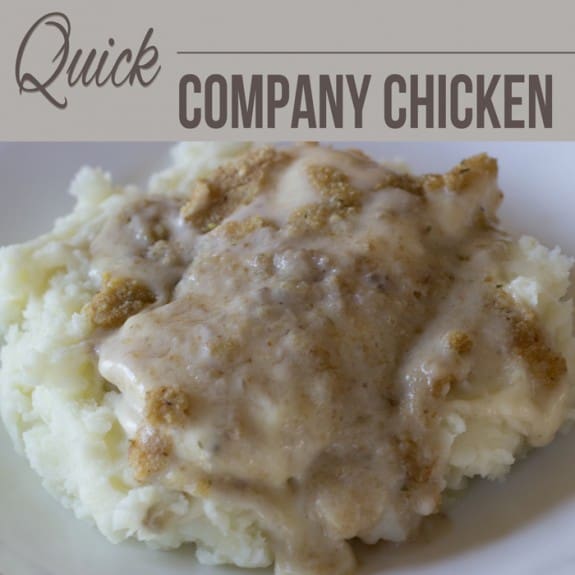 Quick Company Chicken
2014-06-07 20:28:09
Serves 6
Quick and easy dinner requiring only 6 ingredients
Ingredients
Chicken breast for as many people as you are serving
Swiss cheese slices
1 can cream of mushroom soup
1/2 c white cooking wine
bread crumbs
2 Tbsp butter melted
Instructions
Arrange chicken in a square baking dish or 9 x13 pan if you have a lot of chicken. Cover with Swiss cheese slices. Mix soup and cooking wine and pour over cheese. Cover the top with a thin layer of bread crumbs and then melt butter and drizzle over bread crumbs. Bake at 350 for about 40 minutes or until chicken is done.
Over The Big Moon https://overthebigmoon.com/
---
Lisa
Previous author of Over the Big Moon. I shared my passion for home and family life! I love graphic design, DIY projects, cooking, and working in my garden! My favorite role is taking care of my husband and our 3 amazing and busy boys!
---