Loom Bracelet Valentine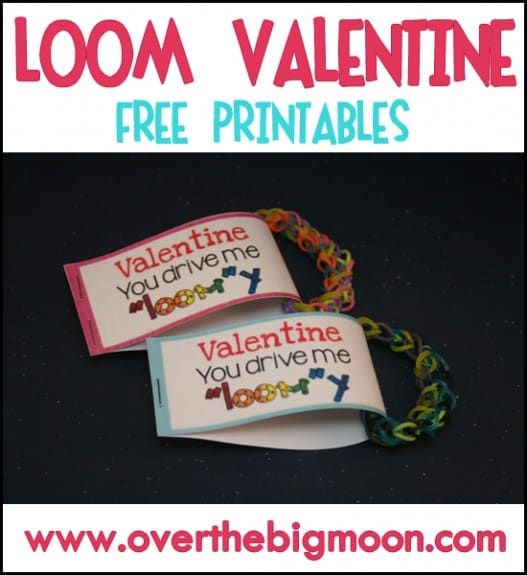 Along with majority of the rest of the world, the craze going on in my sons Kindergarten class is LOOM Bracelets! So, I decided to throw together a fun little printable Valentine that he could attach to a Loom Bracelet and give to everybody in his class for Valentine's Day!
I made them super simple – just a strip that you put through the loom bracelet and staple the top. I'm offering the Valentine in Blue and Pink and there is 5 Valentine's per page!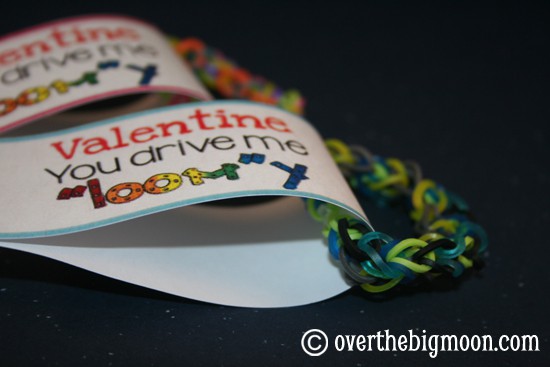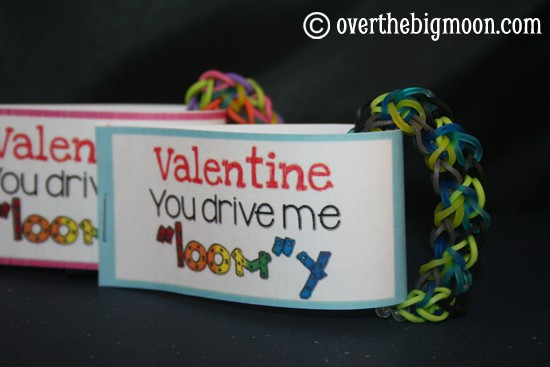 I hope your little ones enjoy it!
Want to keep up with us at Over the Big Moon….click here to learn how to subscribe!
Pam Dana
Author and Co-Owner of Over the Big Moon since 2011. I love having a place to share the things that I am most passionate about - motherhood, being a wife and making a home! I am married to my husband, Scott, and we have 3 beautiful children and together they are my world! I also enjoy reading, crafting and catching up on TV shows (usually with a computer in my lap)!