Superhero Pre-K Pack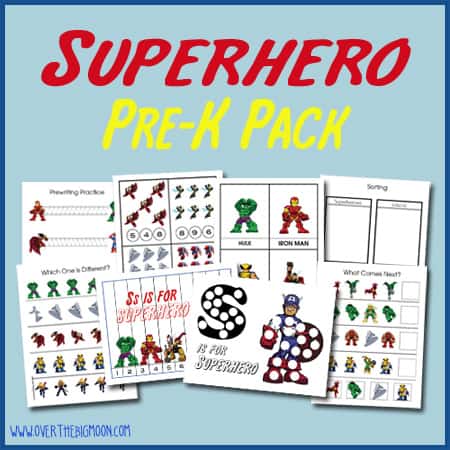 Included in this Pre-K Pack is:
Prewriting Practice Sheets – Cutting Practice – Which one is different?
Finish the Pattern Sheet – Size Sequencing Sheet – Superhero Strip Puzzle
4-piece Puzzles – Sorting Practice – Counting Practice Cards
Color the Hulk – 2-Part Vocabulary Cards
Shadow Matching – Letter Ss Identification – Superhero Matching
Captain America Magnet Sheet – Letter Ss Sorting Page
Sorry this is a few days late – we've had a crazy week! My SIL had her Mastectomy this week, so my in-laws are in town and I have our nephew staying with us now. I've found that with summer here and all these things I just haven't had a chance to be working as much!
My boys are obsessed with everything Superhero right now! So, this pack is long overdue! I hope your little ones enjoy it too!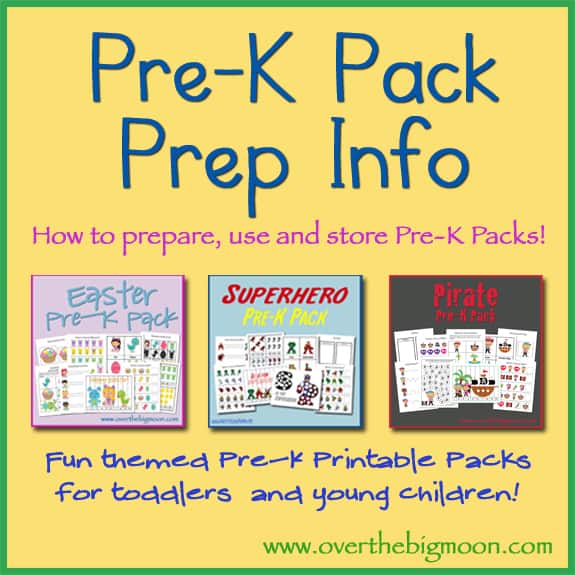 If you are new to Pre-K Packs, click
HERE
to learn how to use,
prepare and store them!
Pam Dana
Author and Co-Owner of Over the Big Moon since 2011. I love having a place to share the things that I am most passionate about - motherhood, being a wife and making a home! I am married to my husband, Scott, and we have 3 beautiful children and together they are my world! I also enjoy reading, crafting and catching up on TV shows (usually with a computer in my lap)!