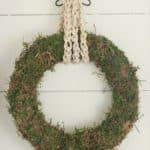 DIY Moss Wreath with Simple Rope Accents
Hey there! Its Sara from Twelve On Main. I am excited to be here today! I don't know about you, but I have spring fever bad. I've been working on a lot of spring projects at my home and this is one of my most recent projects. I am bringing you my DIY moss wreath with simple rope accents.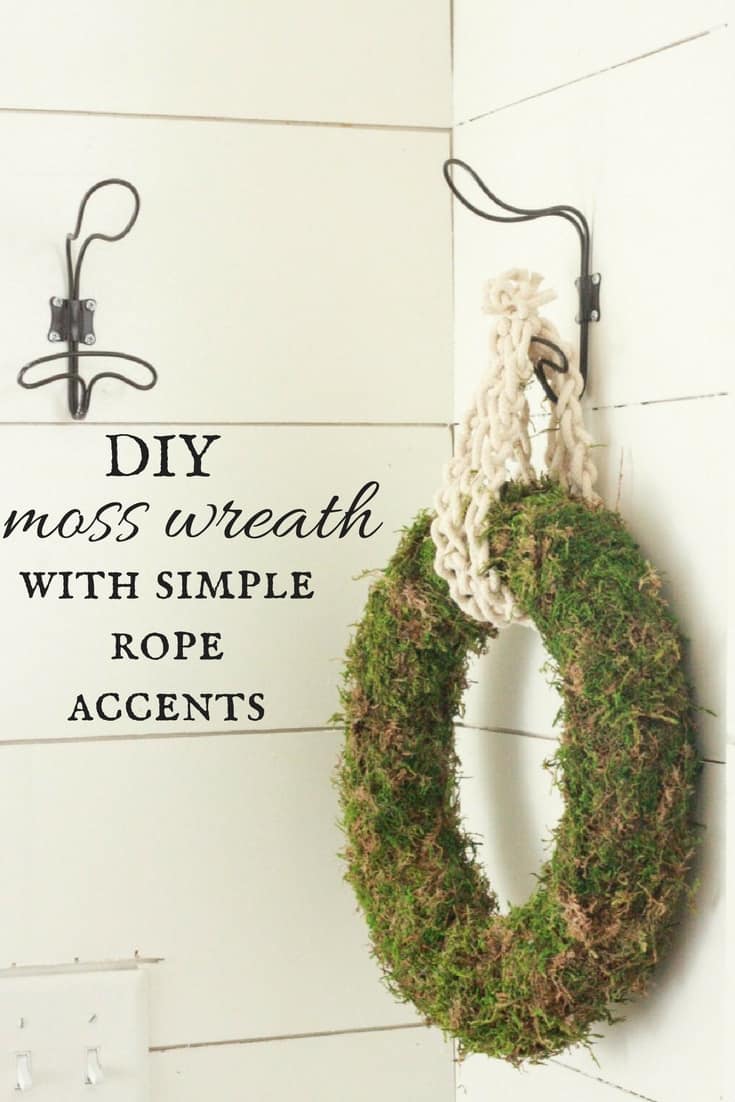 I love to use moss, in all its organic goodness. Its the perfect accessory for spring but its also perfect all year around, so making one of these not only benefits your home in the spring, but it can be hung all year.
I have made a few other crafts with moss including my DIY moss eggs, and DIY moss balls. These are accents that can easily be used throughout your home in any decor.
There are so many different ways you can create a DIY moss wreath. I have tried a few different ways, and each type will have a different look to them. I like using a wreath form, but I have used a cardboard cutout as well.
Here are the supplies I used for this DIY moss wreath:
Moss Sheets
Styrofoam wreath form
rope
hot glue gun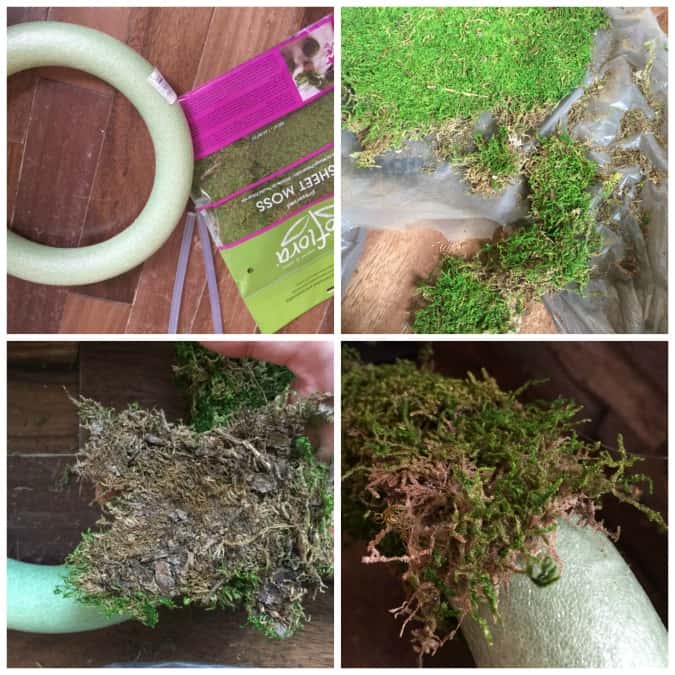 You want to start by breaking apart the moss. You could certainly apply the moss without breaking it up, but I think it looks better when it is a little rough looking. Apply hot glue to the wreath, and apply small patches of moss as a time.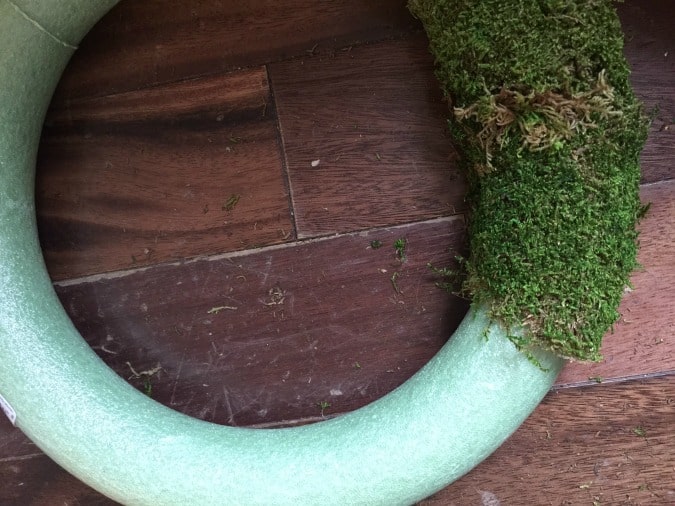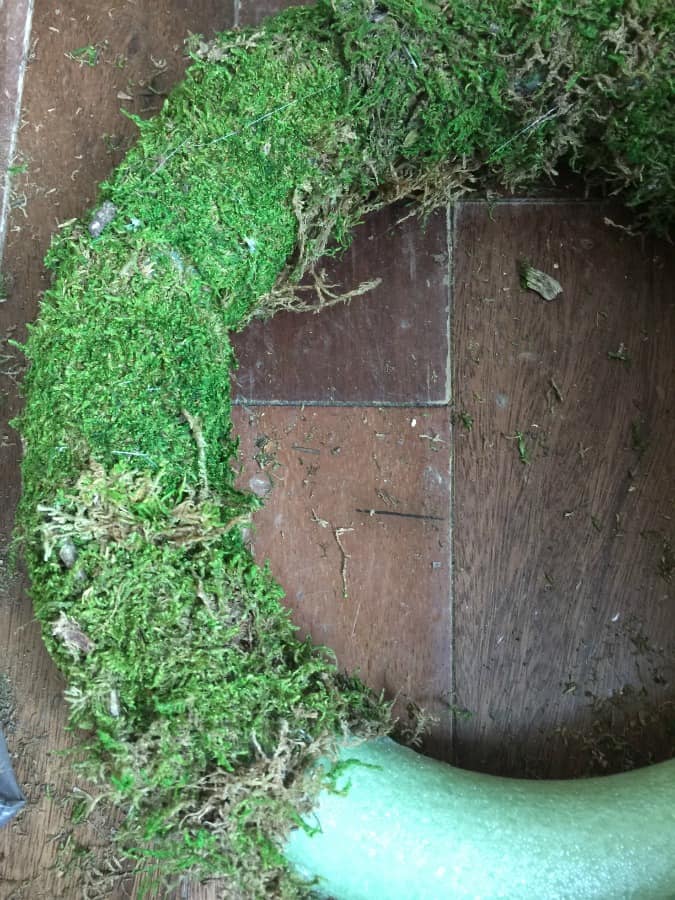 Keep applying the moss until you have filled the whole form.
Once the wreath is complete, its time to add the rope accents.
I really wanted to add something unique, and something simple. The moss wreath alone is pretty, and I didn't want to add al ot of embellishments, but I felt like it needed something.
I decided to do a single crochet stitch with my fingers.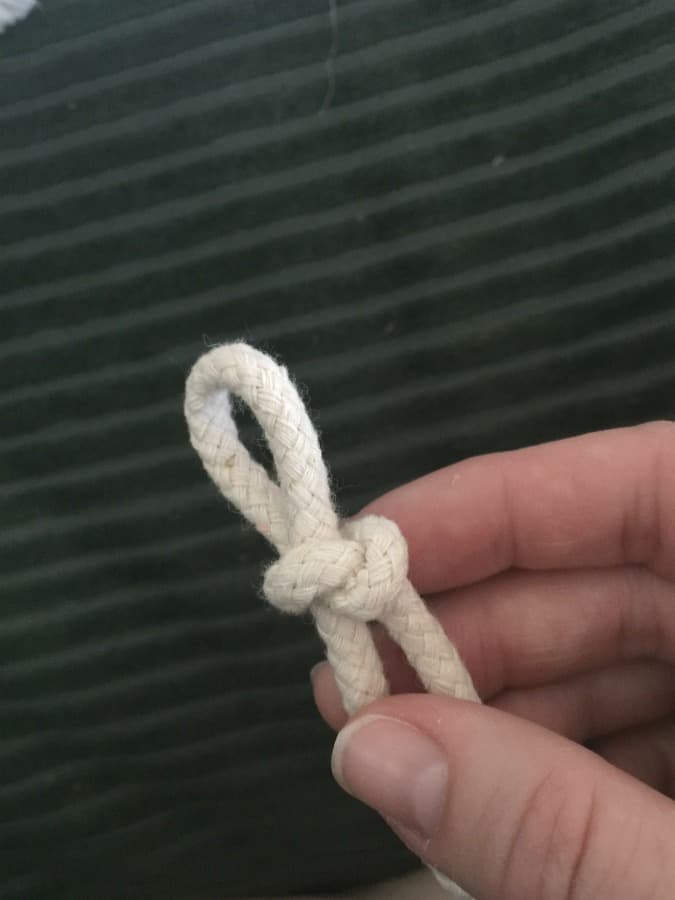 Start by tying the rope into a slip know.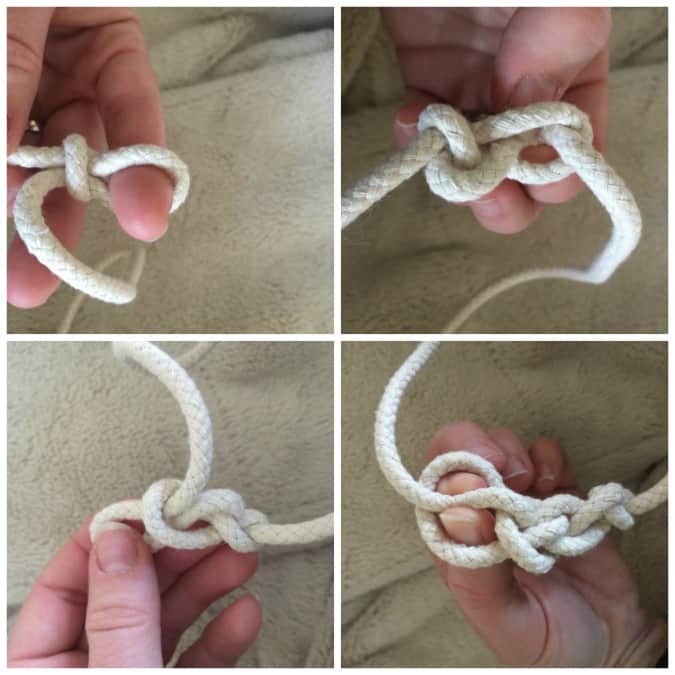 Once you have the slip knot, feed the longer length through the loop of the knot. Pull it through and create another loop. Repeat this until you have the length you need.
I gathered 3 pieces of this crocheted rope together and looped them around the wreath. I then tied them together with another single piece of rope. This will serve as the piece to hang the wreath from.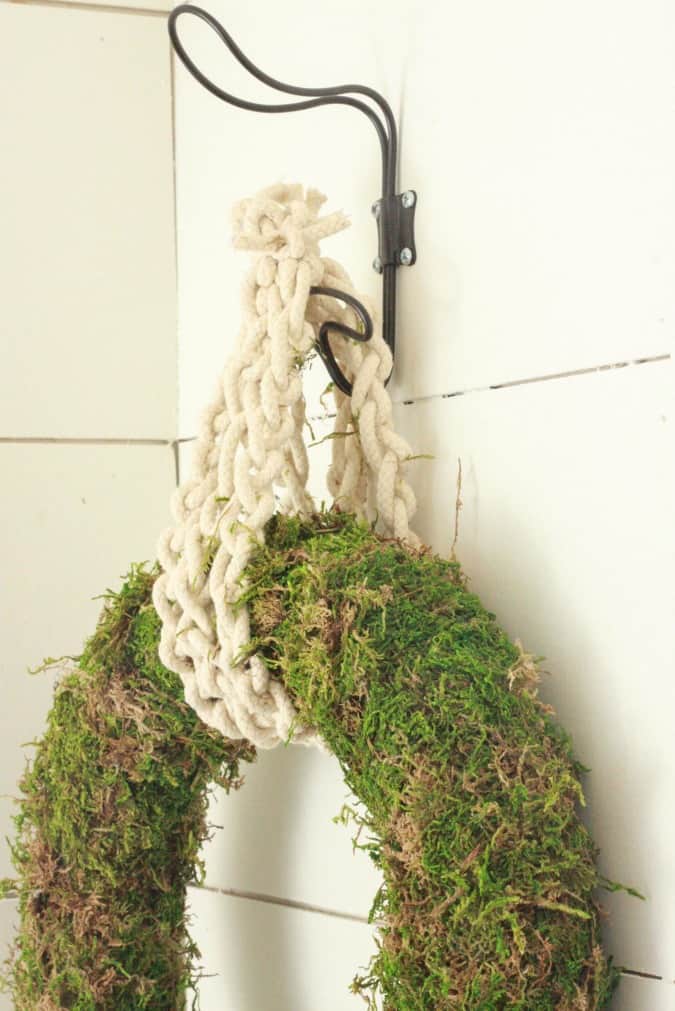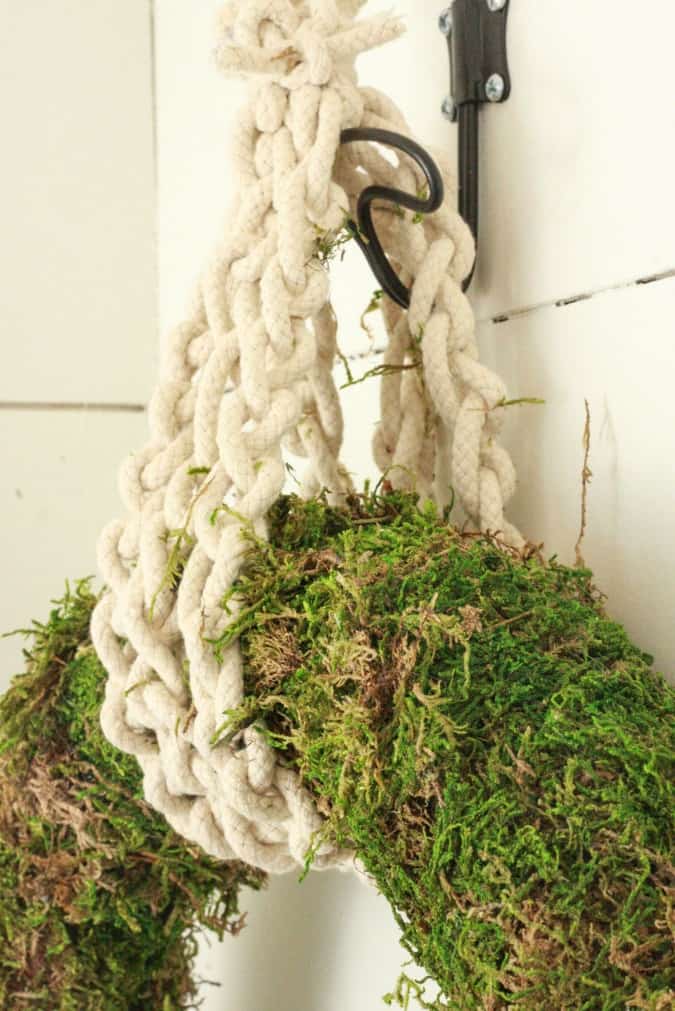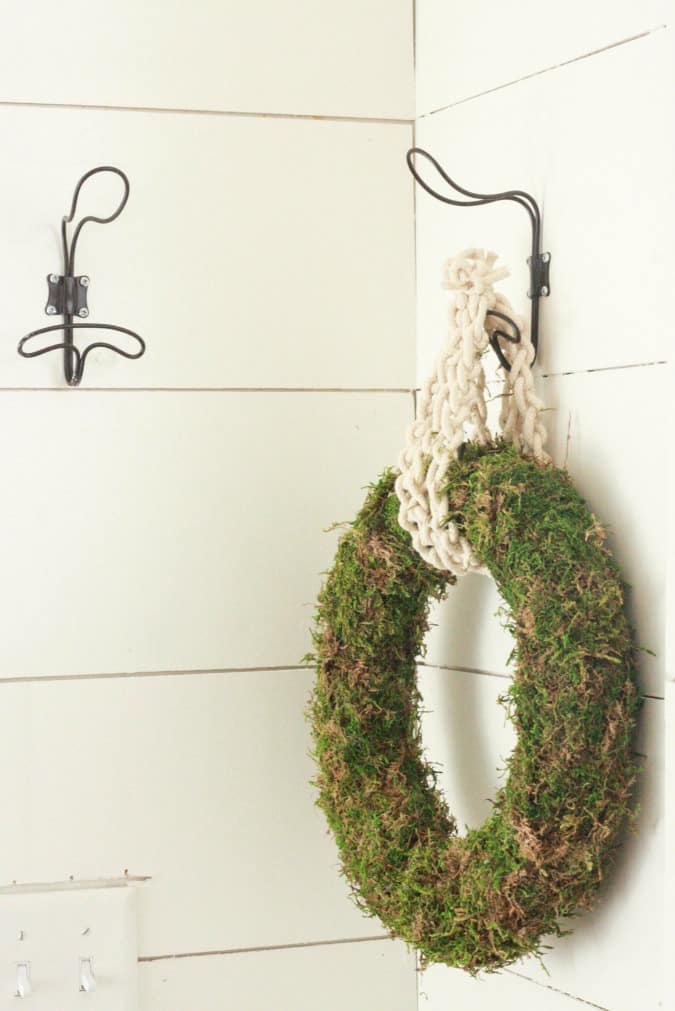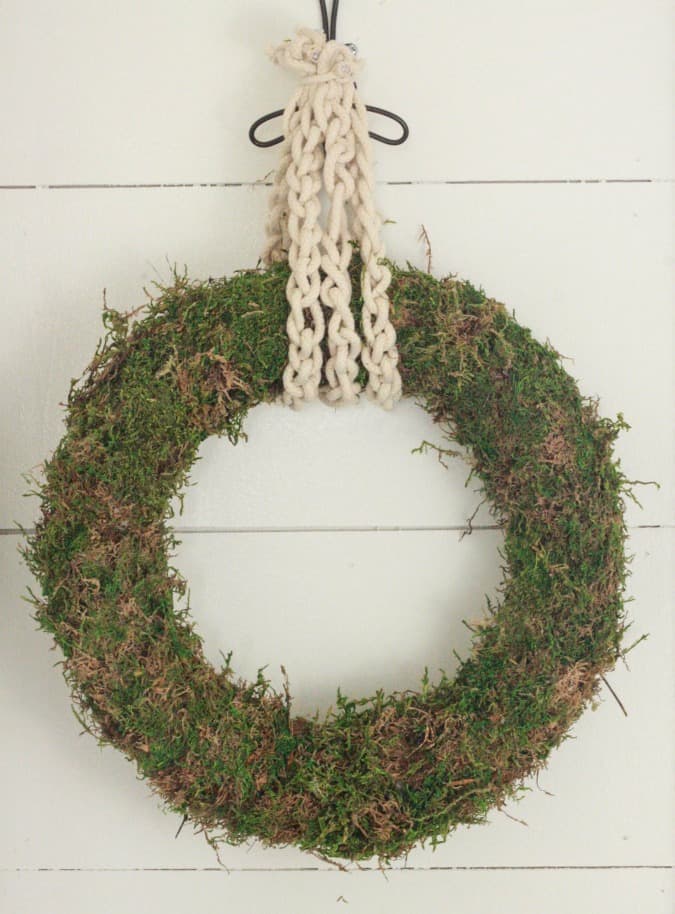 I love the simplicity of this DIY moss wreath. The rope adds a little bit more texture and interest to it. Perfect for spring, or any time of year.
I am so glad I was able to stop by. I hope you'll come check out some of my other recent projects including my Spring Home Tour!
Have a great day!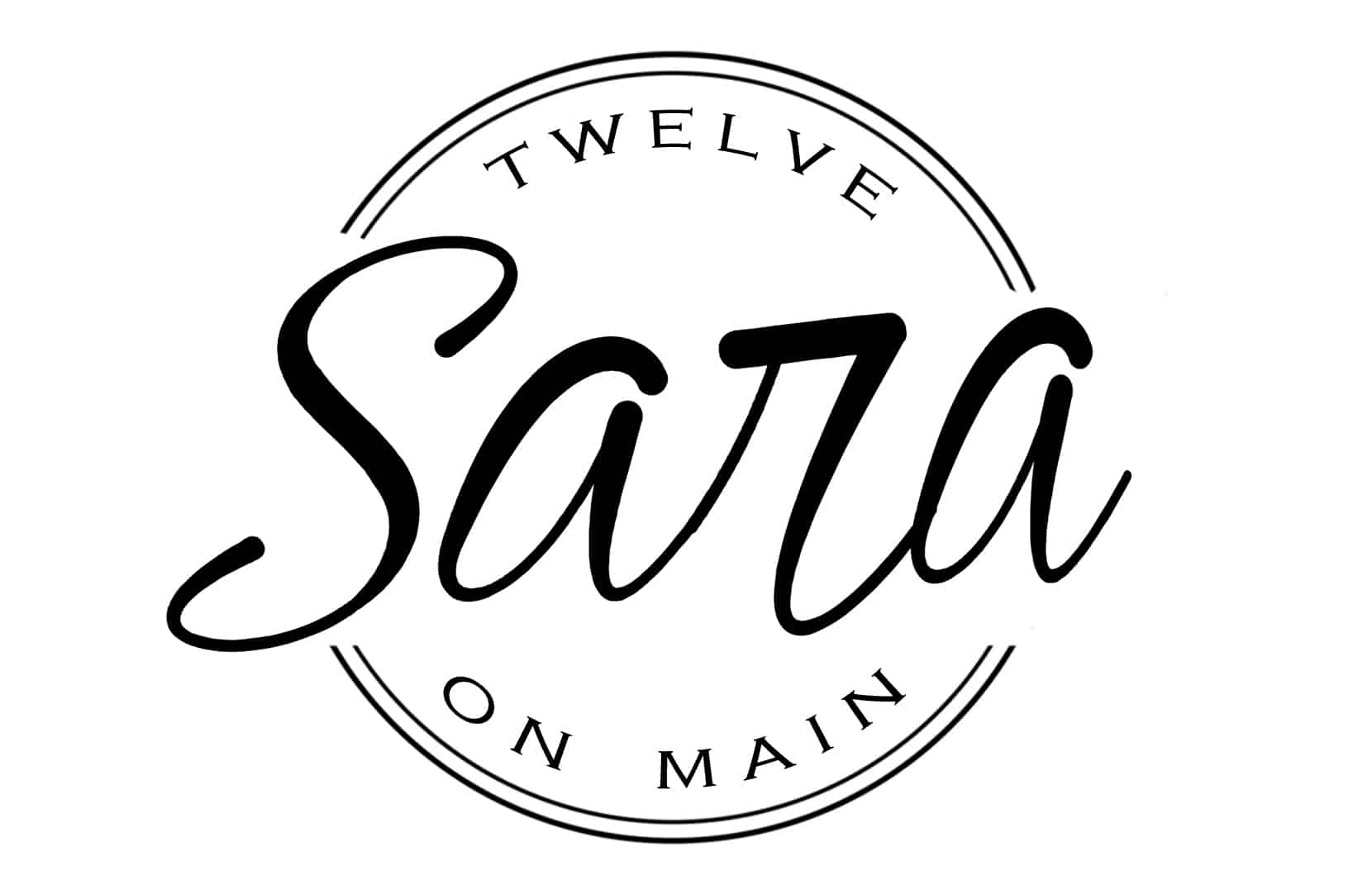 ---
Sara Syrett
I am a mom of four kids, one German Shepherd named Bruin, and one husband. I have a huge passion for interior design, styling, baking, fashion, DIY projects and re-purposing. You can find me most days working on my home. Whether I am painting, building, or doing a DIY project, I can't get enough. I decided to start this blog at the request of my husband who is my partner for most of my projects. He definitely doesn't share the same passion I do, but he loves me enough to put up with it. Starting this blog was one of the best decisions I have made. While it is completely out of my comfort zone, I have learned so much and have made some incredible friendships. I hope you can find something here that speaks to you. So stick around, follow along, and enjoy my crazy life living at Twelve On Main.
---