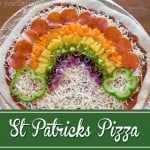 Saint Patrick's Day Pizza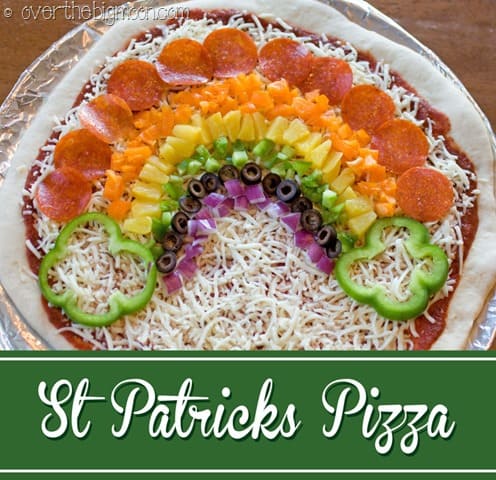 My boys are not huge lovers of Corned Beef and Cabbage. This year we are going to do something a little more kid friendly!
I did two different types of Pizza. The first was clover pizza!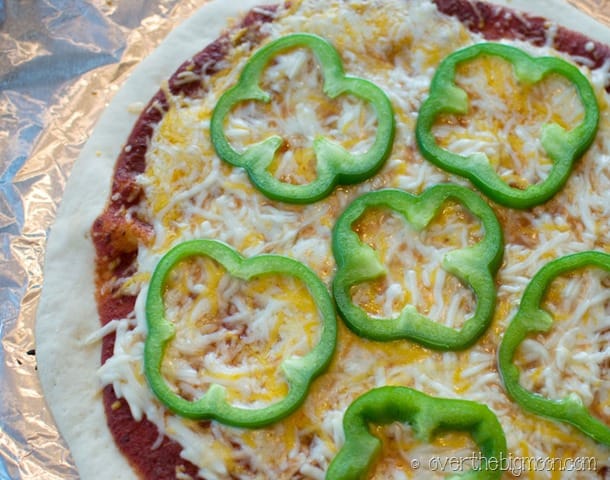 It was so easy! Just look for peppers that have deep ridges. Then slice them into rings.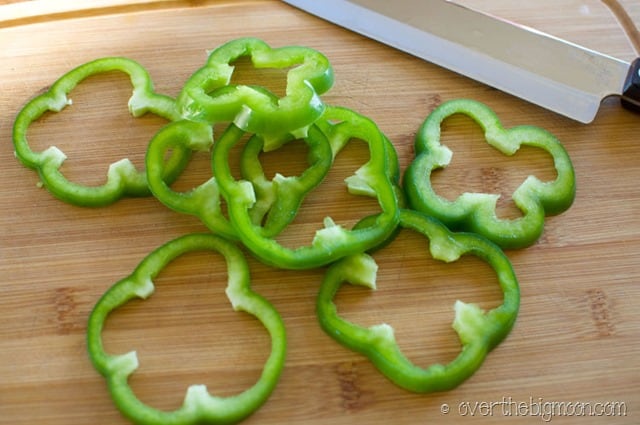 The second kind was a rainbow. This was such a great way to get my kids to try and eat new veggies too!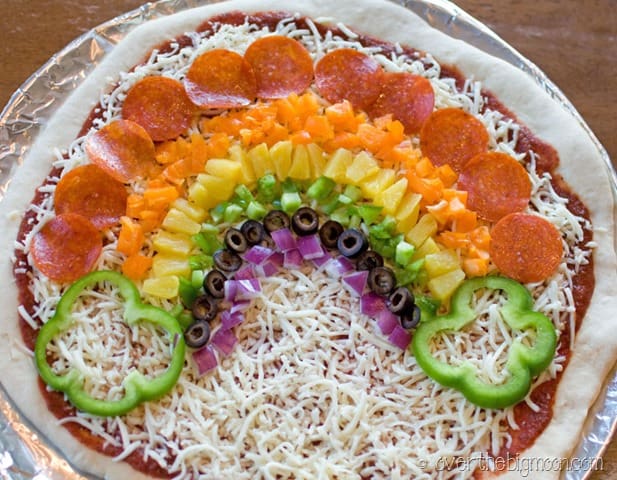 Here are the toppings that can be used as colors!
RED: Pepperonis, tomatoes
ORANGE: orange pepper
YELLOW: pineapple, yellow pepper
GREEN: green pepper, spinach, green onions
BLUE: I could not find anything blue so we used olives
PURPLE: purple onion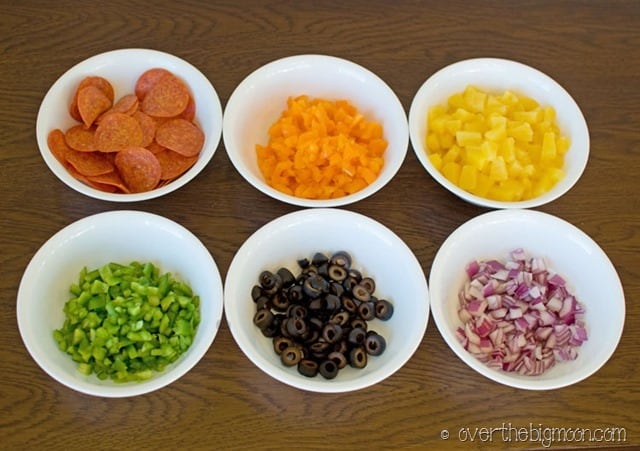 To make the pizza, first make your dough. I am sharing my favorite my favorite dough recipe for download.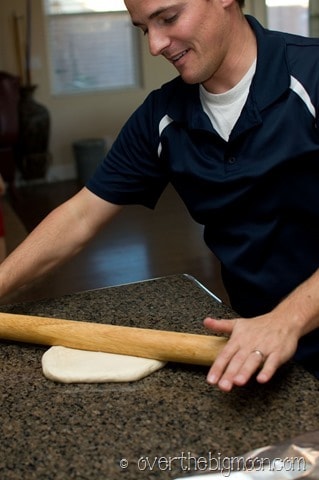 Our favorite sauce is Shirley j Pizza & Pasta Seasoning
because its fast, easy, and delicious to make. Then top with your cheese!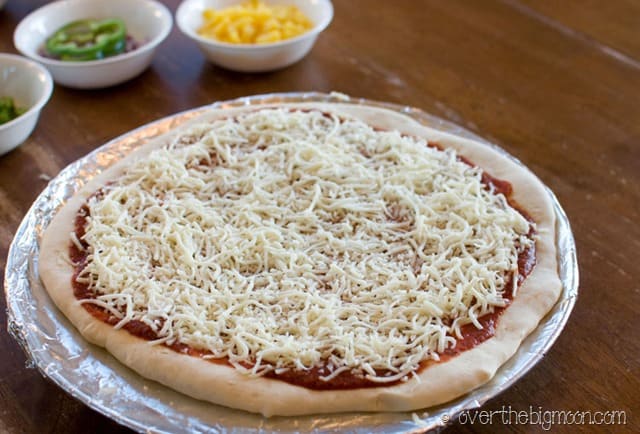 Now the fun part, adding your toppings!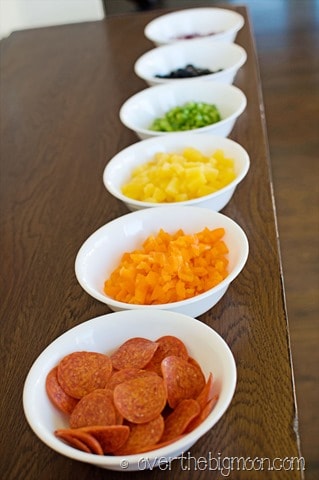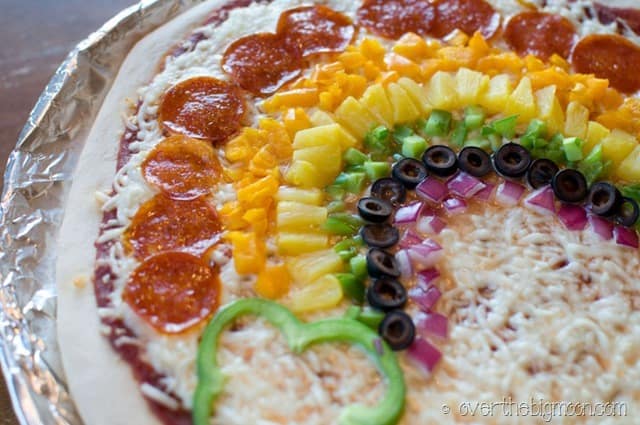 I used peppers cut as clovers at the end of the rainbows to give it a good finished look.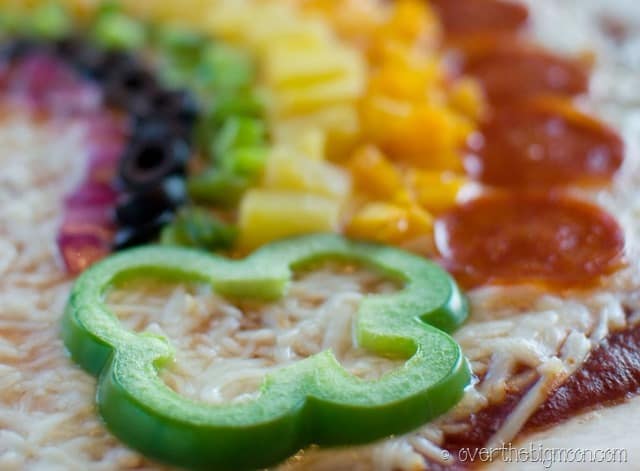 Plus look how pretty the slices are!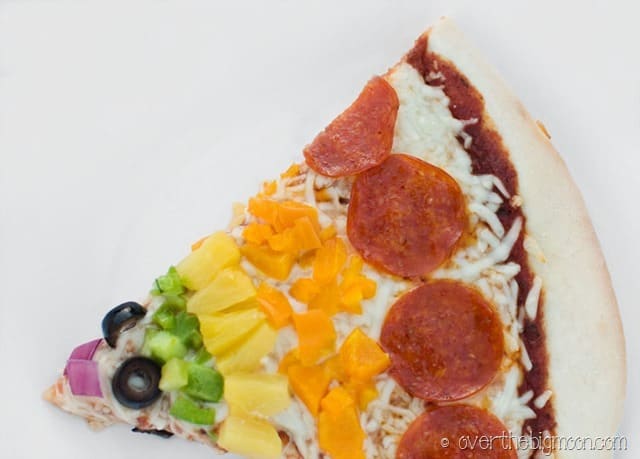 ---
Lisa
Previous author of Over the Big Moon. I shared my passion for home and family life! I love graphic design, DIY projects, cooking, and working in my garden! My favorite role is taking care of my husband and our 3 amazing and busy boys!
---