The BEST Fruit Dip!
This is a sponsored post written by me on behalf of Cool Whip. All opinions are 100% mine.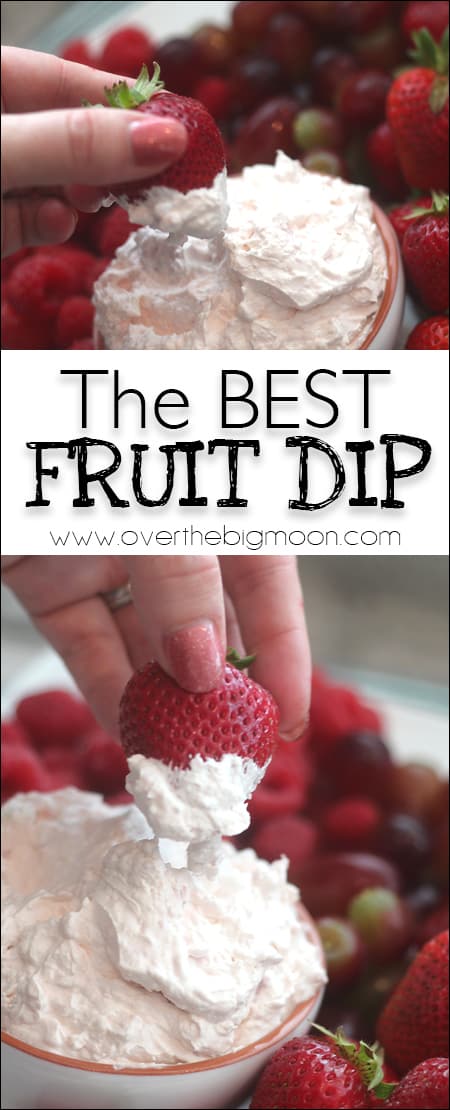 Did you see my post on Instagram last week, of my cute little stinker sneaking the Cool Whip while I was in the middle of photographing this yummy treat? I had ran down to my office to get a new battery for my camera and came back to this! What a cute stinker, huh?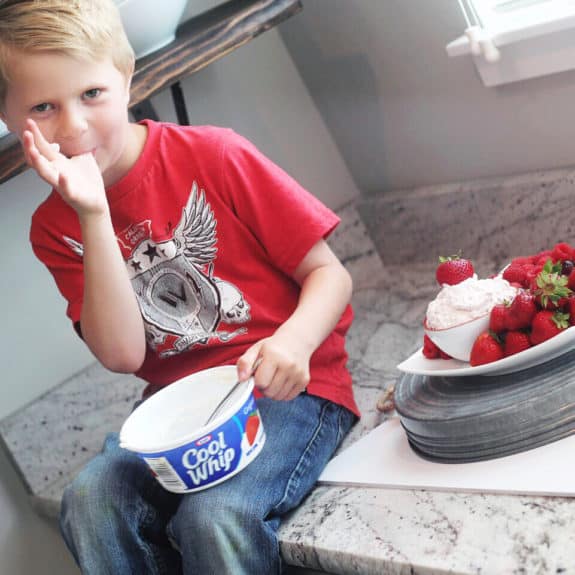 I know I know… you've heard this before! But, in my humble opinion, this REALLY IS the BEST Fruit Dip EVER! It's a little thicker and creamier than the traditional fruit dip, but that's why I love it!
This makes a perfect afters school snack, appetizer or the perfecta addition to an upcoming summer BBQ! I know if you put out a plate of this fruit and dip that there is no way it won't get devoured by my family!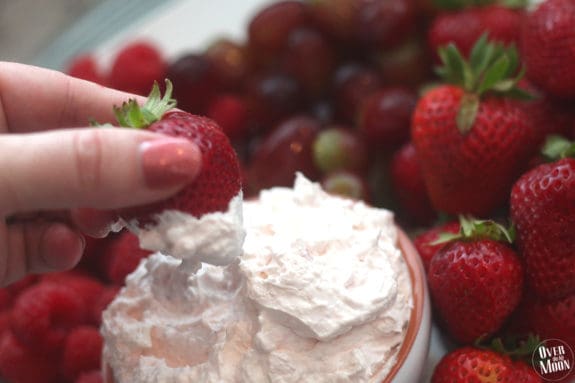 I use this as a filling or frosting on several other desserts too!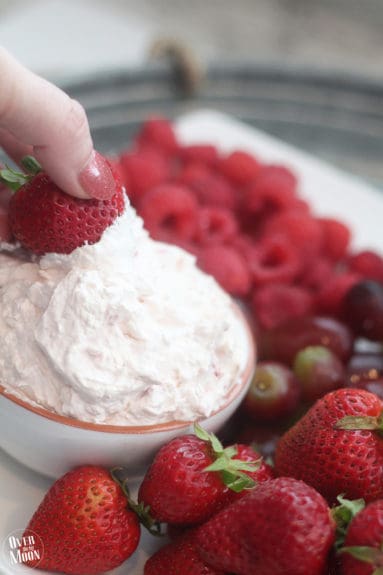 Here's how you throw this quick dip together!
Ingredients:
1 container Cool Whip
2 packages (8 oz each) cream cheese, softened
3/4 cup sugar
1 (heaping) cup of strawberries, cleaned and cut into small pieces
Directions: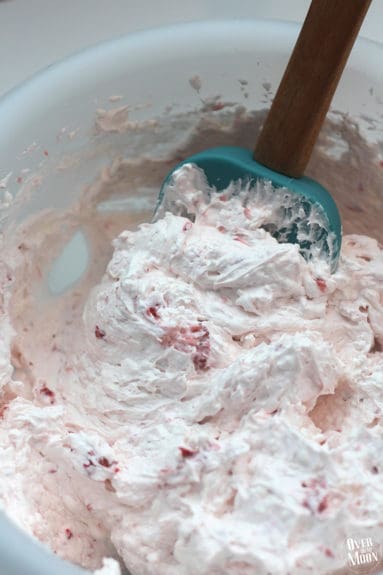 Make sure your cream cheese is room temperature and soft.
Take your cup of cut strawberries and use a food processor or even a fork and smash the strawberries to create a rough puree.
Combine Cool Whip, Cream Cheese, Sugar and Strawberries using a hand mixer.
Serve with fresh fruit and enjoy!
I hope you enjoy this yummy treat and have a summer filled with delicious fruit dip at every BBQ! hehe! Have a great day!
Tags: appetizer, fruit, fruit dip, snack, treat
Pam Dana
I am a wife and mom that is over the moon for family, traditions and fun! I love to share lots of printables, DIY's, kids activities and my families favorite recipes! I am married to my husband, Scott, and we have 3 beautiful children and together they are my world!