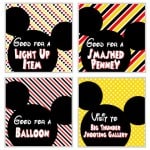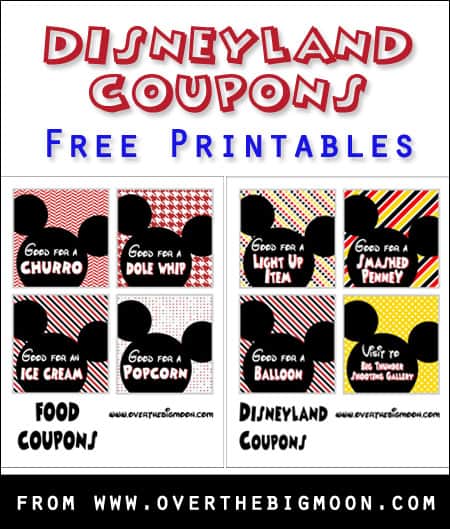 Last month we went on a family vacation to the Happiest Place on Earth – DISNEYLAND! It was amazing and we had such an incredible time!! We did some major planning and prepping beforehand though! One thing that I created was these fun Disneyland Coupons! I knew I didn't want my kids constantly asking for every fun toy, hat or treat that they saw! Cause, lets be honest, they're EVERYWHERE!
These coupons were the perfect solution! My husband and I discussed what we wanted to treat our kids to. And then each morning we gave them the coupons for that day! It was so nice, because they new beforehand what to expect! We were still able to be the YES parents the entire trip! It was awesome!
I've made some standard tickets, that name a specific item. But, I also made coupon that are just for a certain amount – for etc $10 Food Coupon or $20 Gift Coupon!
Here are a few examples: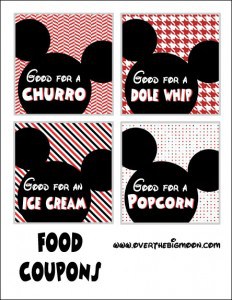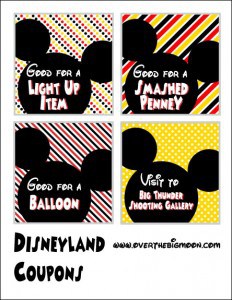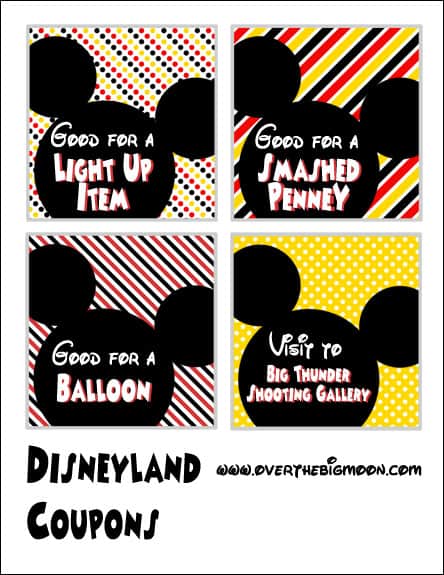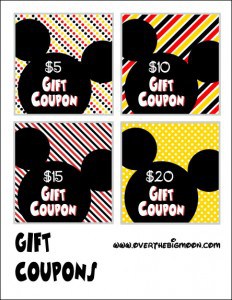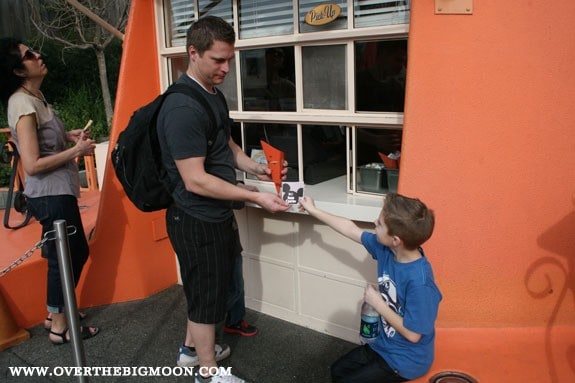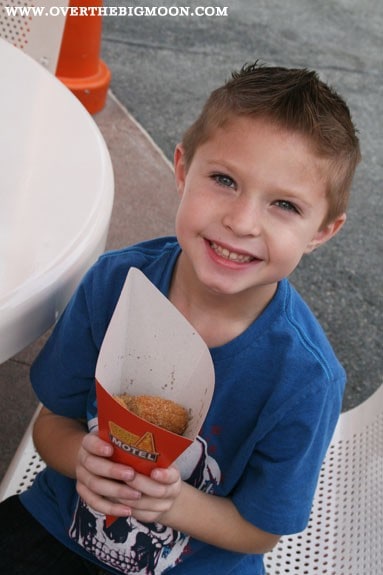 Download the PDF below that has all the different pages of Disneyland Coupons! Then pick and choose what you'd like to have your kids use!
I couldn't leave you without highlighting a few more moments from our trip! We really did have a magical time! It was so fun to spend some un-interrupted time with my boys!! They not only loved Disneyland, but had an amazing time at the beach too!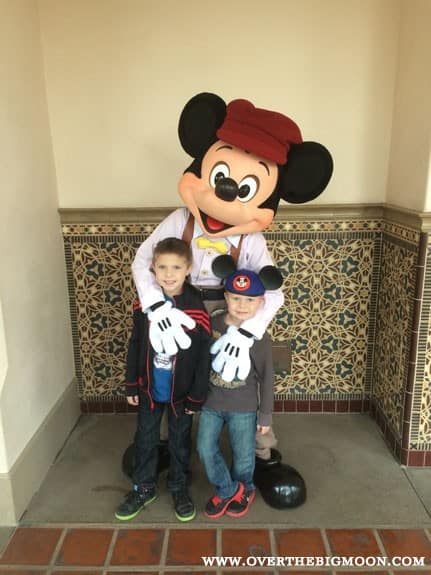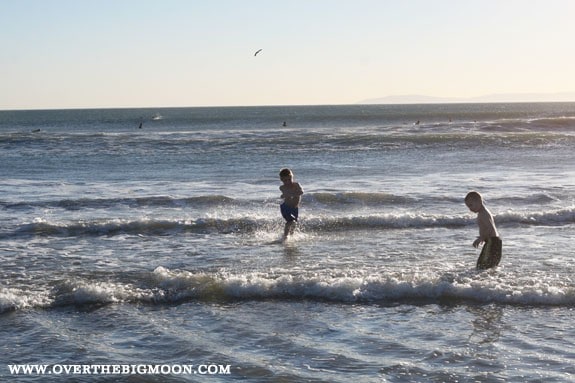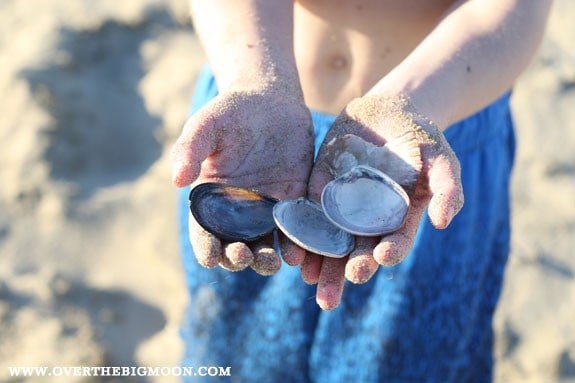 I wanted to mention that we booked our vacation through Get Away Today and got an AMAZING deal! Seriously, we were able to do the whole trip on way less of a budget than we expected! Be sure and click below to book your upcoming vacation! Oh and use the code BIGMOON at checkout to get a small bonus discount off your total!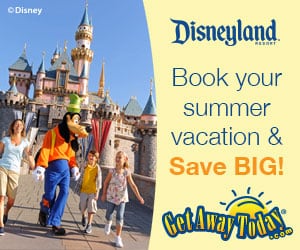 ---
Pam Dana
Pam is a stay at home working mama that enjoys all phases of life! Between her 3 kids, fur baby (a beyond cute Goldendoodle), wonderful husband, friends and working, she stays pretty busy! But, she is loving every aspect of her life! Here on Over the Big Moon, she loves to share DIY's, recipes, printables, organization tips and more!
---