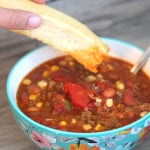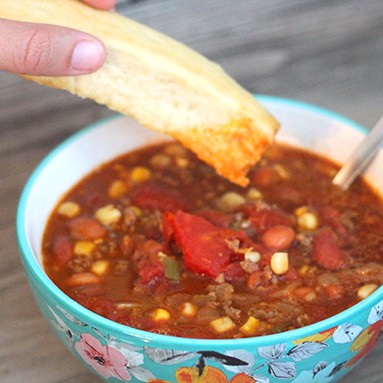 Mexican Taco Soup
Today we had our first official snow fall of the year and my kiddos are beyond excited! Because of the cold weather I decided soup and breadsticks were in order for dinner and this Mexican Taco Soup is exactly what I wanted! Not only is it delicious, but it is full of yummy goodness that leaves you full and satisfied!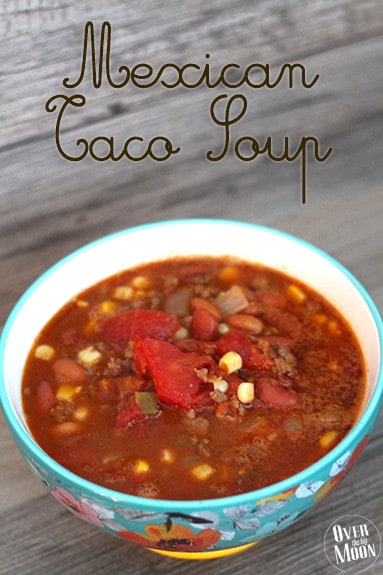 One way I like to prepare this is to brown the meat in the morning and then add it with all the other ingredients to my crockpot and to just leave it in there for the day! Then I know dinner is ready whenever it is convenient for my family to eat that day!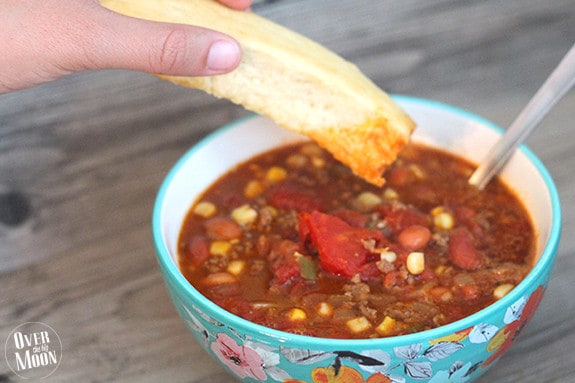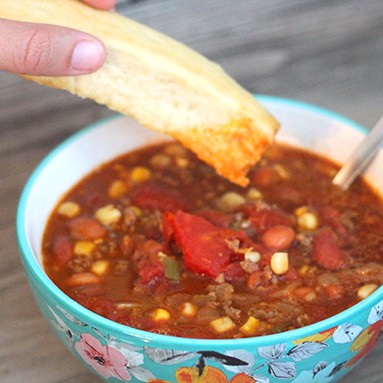 Mexican Taco Soup
2015-11-10 07:53:06
A tasty and filling taco soup recipe that you'll love!
Ingredients
1 lb Hamburger
1 small Onion
Dash of Garlic
1 can Kidney Beans
1 can Pinto Beans
1 can stewed Tomatoes
1 can Ro-Tel Tomatoes
1 can Tomato Sauce
1 can chopped Chilis
1 can White Corn
1 package Taco Season
Instructions
Brown hamburger with diced onion and garlic.
Do not drain liquid from any of the cans - add kidney beans, pinto beans, stewed tomatoes, Rol-Tel tomatoes, tomato sauce, chilies, corn and taco seasoning. Simmer until heated through.
Serve with shred cheese and tortilla chips!
Adapted from Pam Dana
Adapted from Pam Dana
Over The Big Moon https://overthebigmoon.com/
This is also a great recipe to take to a pot luck dinner, because it feeds so many! I generally like o make a batch and then I freeze the extra in mason jars for an easy dinner for a later date!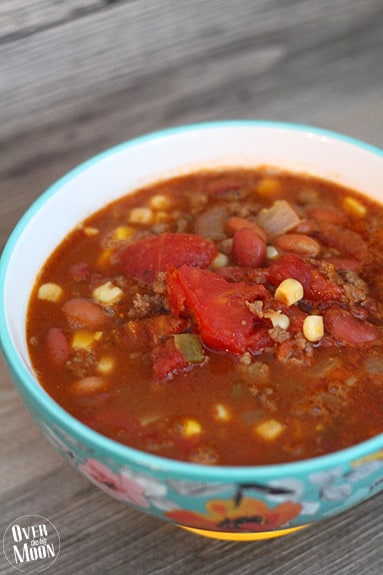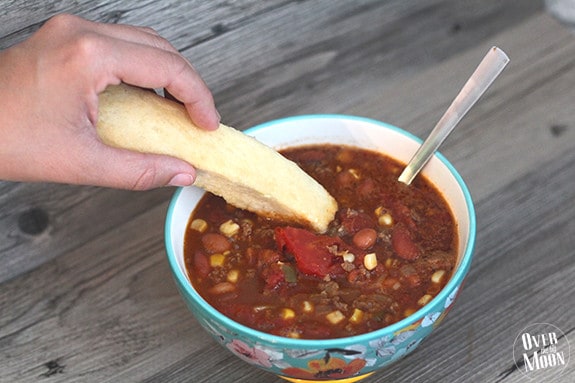 Hope you love it!
SaveSave
SaveSave
SaveSave
---
Pam Dana
Pam is a stay at home working mama that enjoys all phases of life! Between her 3 kids, fur baby (a beyond cute Goldendoodle), wonderful husband, friends and working, she stays pretty busy! But, she is loving every aspect of her life! Here on Over the Big Moon, she loves to share DIY's, recipes, printables, organization tips and more!
---