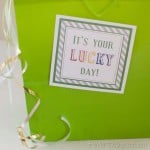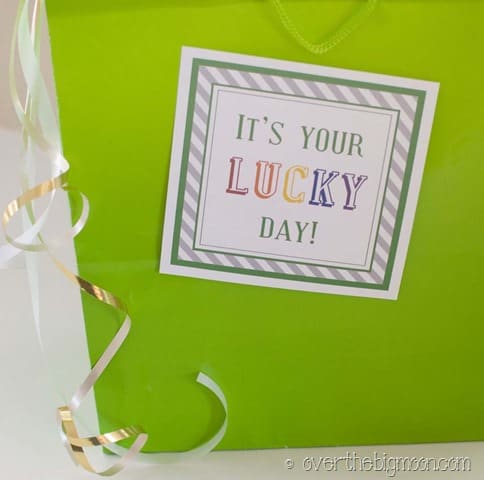 Saint Patrick's Day Surprise Bag: It's Your Lucky Day
I have a confession…I really bombed Valentines Day this year for John and didn't plan anything special. I have been wanted to make it up to him and so I planned this fun idea for Saint Patrick's Day, "It's Your Lucky Day!" Shhhh! Don't tell him!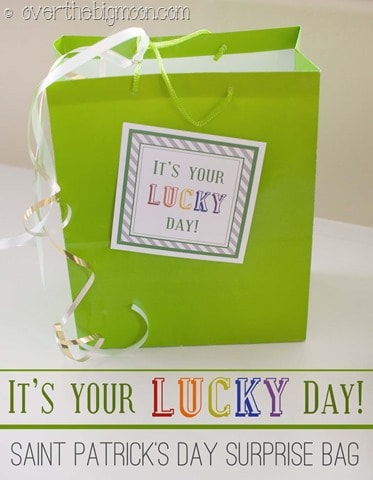 I picked some of his favorite snacks and treats that also happened to be green.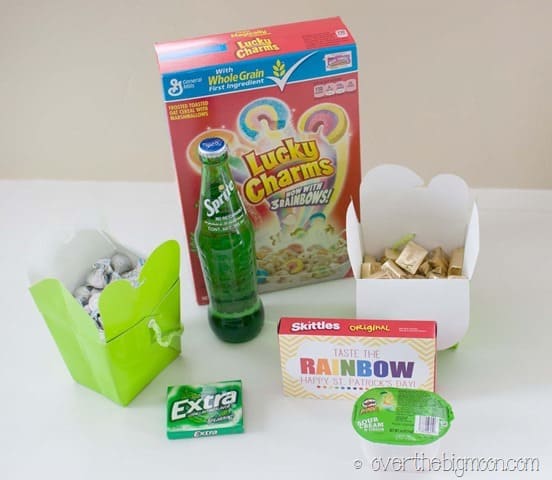 Here are the things I came up with:
Lucky Charms
Hershey Kisses
Gold nuggets
Skittles
Extra Winter fresh gum
Sprite
Sour Cream Pringles (John actually registered for these when we were getting married and we got A LOT of them for our wedding)
Then I made tags with all sorts of lucky and love sayings. Here are a few examples (there are 8 total):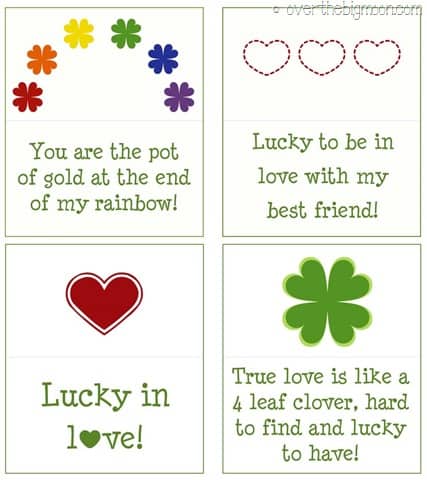 I tried to find things that matched the sayings.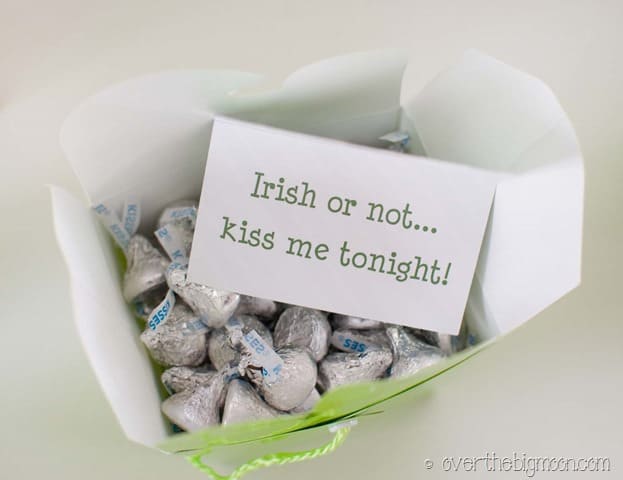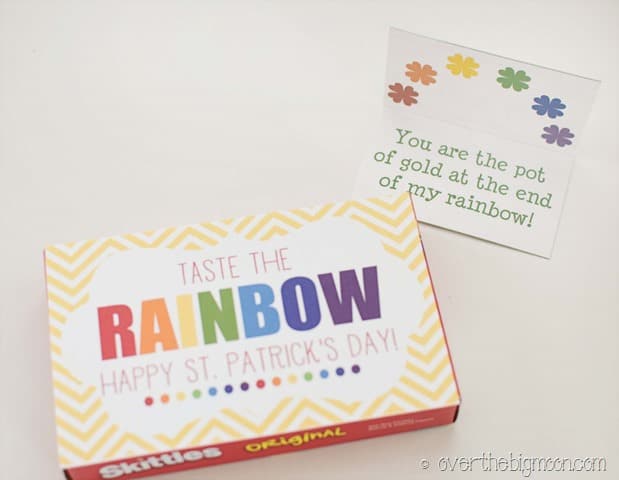 The cute Skittles tag can be found on Lil'Luna. I wrapped each of the gifts up and attached the tags. I also put times to open them throughout the day.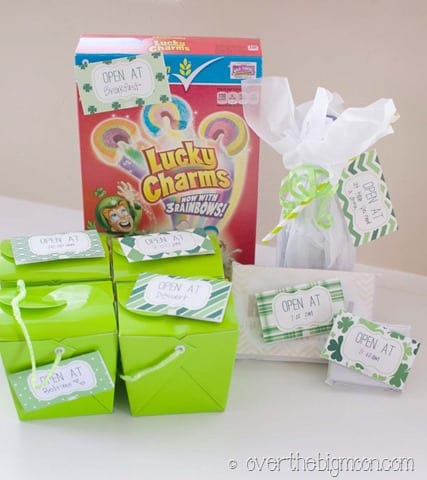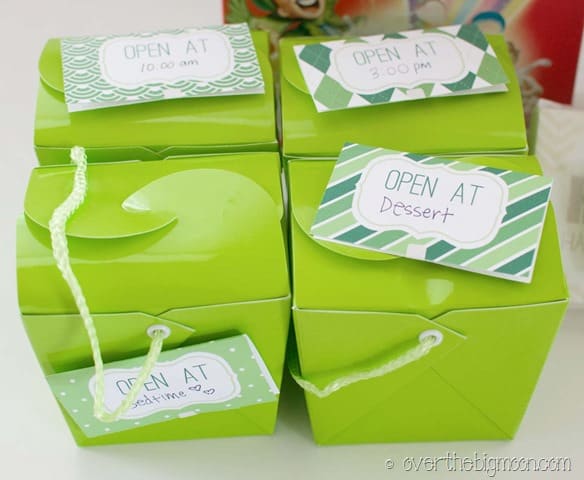 After he goes to bed I'm going to sneak this bag and the Lucky Charms for breakfast out onto the counter.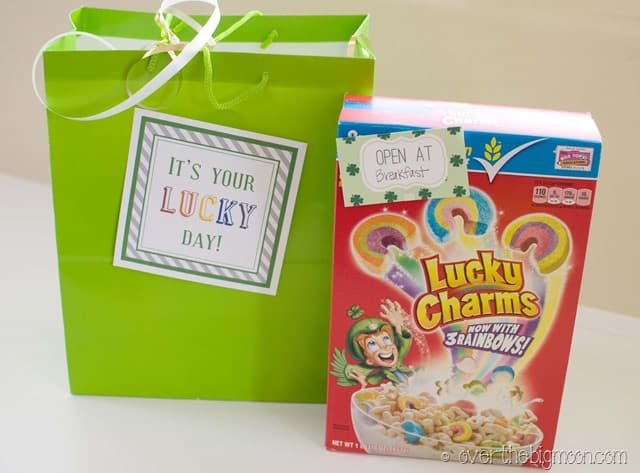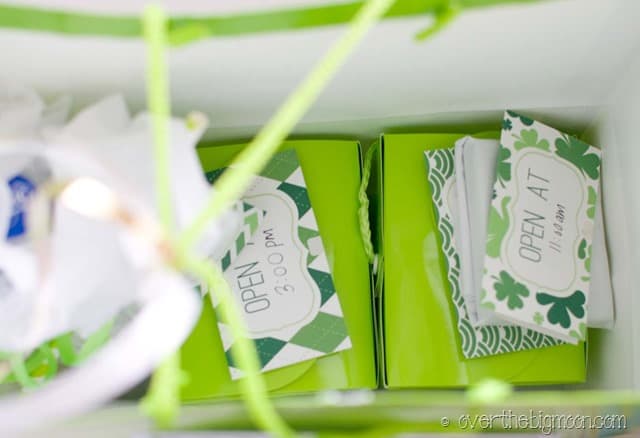 A few of the boxes are staying home for when he gets home for work. This little box will be waiting for him on his pillow and I have a surprise in that box that is just for me to know and John to find out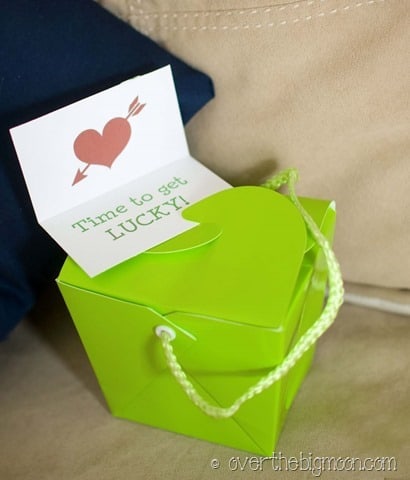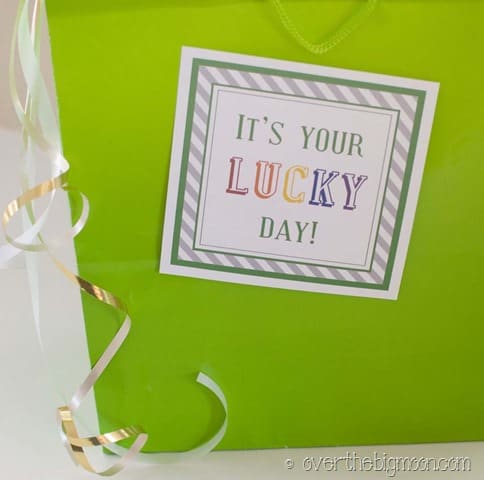 This took less than an hour to put together and cost me less than $30. That's cheaper than a date and I think stretching the fun and anticipation throughout the day will be well worth the time and money!
You can download all the printables for personal use only.
Hope you have a great Monday!
---
Lisa
Previous author of Over the Big Moon. I shared my passion for home and family life! I love graphic design, DIY projects, cooking, and working in my garden! My favorite role is taking care of my husband and our 3 amazing and busy boys!
---