Easter Pre-K Pack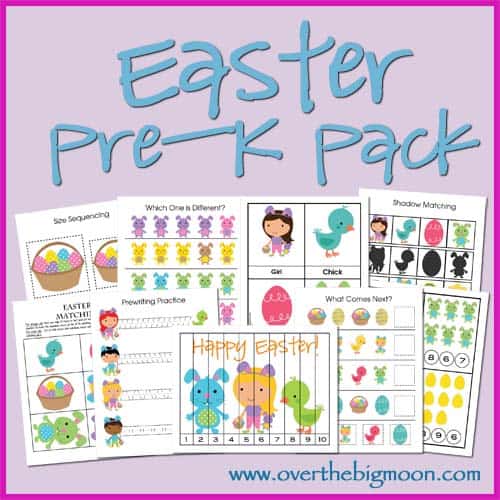 Happy first day of Spring everybody! I found it only appropriate to release the Easter Pre-K Pack on the first day of Spring! Oh, how I love Spring! Isn't it the best? Doesn't it just make you want to open your windows and clean your house, while listening to the kids play outside? If only the weather was a little better here in Southern Utah. We've had a beautiful couple of weeks and the last few days it hasn't been so fabulous here.
Included in this Pre-K Pack is:
Prewriting Practice Sheets – Cutting Practice – Which one is different?
Finish the Pattern Sheet – Size Sequencing Sheet -Easter Strip Puzzle
4-piece Puzzles – Sorting Practice – Counting Practice Cards
Color the Easter Egg – Letter and Sound Finding Cards
2-Part Vocabulary Cards – Shadow Matching
Letter Ee Identification – Easter Matching
Easter Magnet Sheet – Letter Ee Sorting Page
Thanks to www.mygrafico.com and:
Digital Bakeshop for the Lots of Birds, Easter Bunnies and Easter Kids Clipart
Kelly Medina for the Easter Chicks Clipart
Stockberry Studio for the Trick or Treat Clipart
You can download your Easter Pre-K Pack below:
Easter is such a fun holiday and I have seen SOO many amazing activities and crafts out there for the kiddos! I am going to work on gathering a really good Easter Roundup for next week though! In the meantime, you are welcome to check out my Easter Pinterest Board!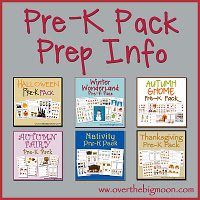 If you are new to Pre-K Packs, click
HERE
to learn how to use, prepare and store them!
I hope you and your little ones enjoy this Easter Pre-K Pack!
Pam Dana
I am a wife and mom that is over the moon for family, traditions and fun! I love to share lots of printables, DIY's, kids activities and my families favorite recipes! I am married to my husband, Scott, and we have 3 beautiful children and together they are my world!