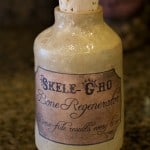 Harry Potter Printable Potion Bottle Labels
I am SOOOO excited for this project! I have wanted Halloween apothecary bottles for a couple of years but never could get around to making them. Since I decided to do my house like Hogwarts I wanted the potions from the books. I got designing and here are the results!
I found my bottles at thrift stores and in my pantry and distressed the glass to look old and spooky. If you want to learn how I distressed the glass check out this tutorial. After the bottles were ready I printed my labels on card stock and cut them out. I used a even layer of modge podge on the back of the label and stuck it onto the bottle. I continued to hold the label down for a few minutes and kept checking to make sure that the label had not bubbled up. After letting it sit for about 10 minutes I put a thin layer of modge podge over the front to make it more durable. I filled them with whatever I had laying around the house. Hair gel, vinegar, colored water. Get creative!
My kitchen finally has a potions set and it only cost me about $14 for the bottles and cork stoppers.
It was a bonus activity to go around the kitchen and mix things up to go inside of them! It was like we were really mixing potions.
As for the rest of my house….
If you are not a big Harry Potter fan I made this Raven Print too!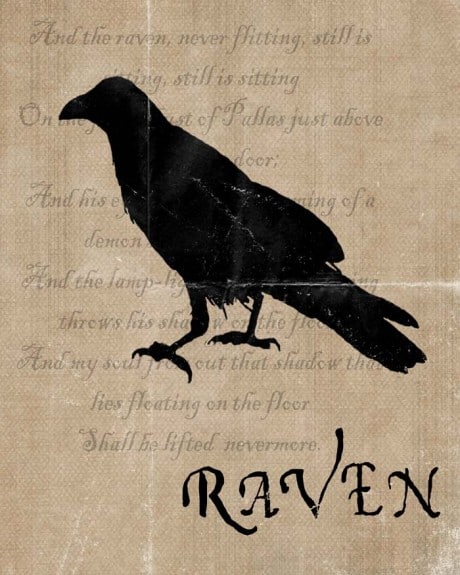 HAPPY HALLOWEEN!
---
Lisa
Previous author of Over the Big Moon. I shared my passion for home and family life! I love graphic design, DIY projects, cooking, and working in my garden! My favorite role is taking care of my husband and our 3 amazing and busy boys!
---