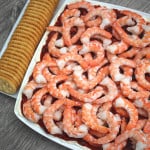 Shrimp Dip Platter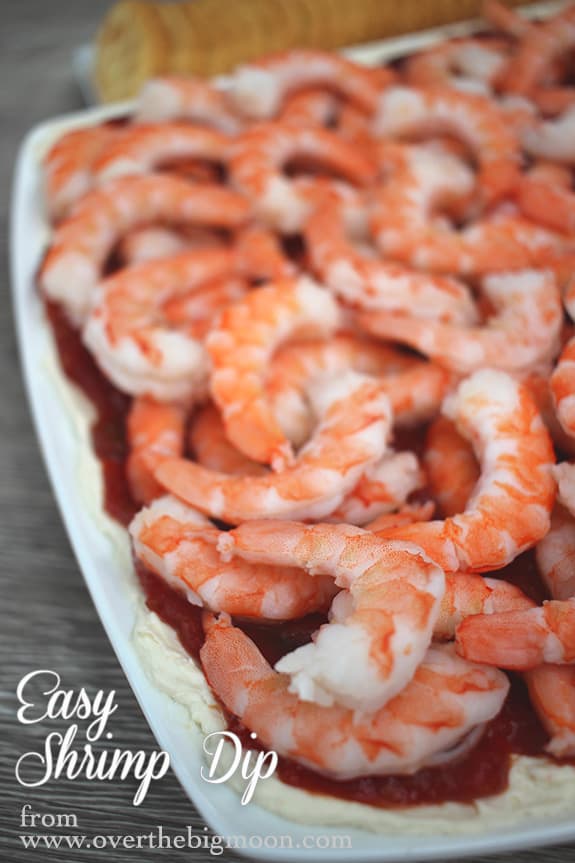 I really should have posted this before the Holidays, because this is seriously the best appetizer for any and all parties! I'm not lying when I say that I made it THREE times over the last month! Everyone that loves shrimp loves this! You really can't disappoint making this!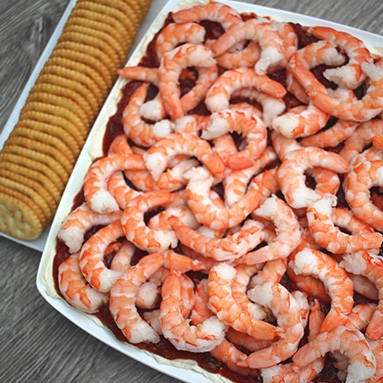 Easy Shrimp Dip Platter
2016-01-03 20:12:05
An easy 5 ingredient appetizer that only takes 10 minutes to put together!
For a Large Platter
2 - 8oz Cream Cheese
1/2 cup Mayo
2 teaspoons Garlic Powder
a couple dashes of Worcestershire Sauce
12 oz Chili Sauce (I prefer the Homade brand)
Tail Off Shrimp
Instructions
Combine the softened cream cheese, with the mayo, garlic powder and Worcestershire sauce. I like to use hand beaters to really make it smooth.
Spread the cream cheese mixture onto the platter.
Next, take the Chili Sauce and spread it over the cream cheese layer. Note: I prefer Chili Sauce over Cocktail sauce. But you could use cocktail sauce if that's all you have.
Lastly, disperse the shrimp over the top! I like the really pile the shrimp on, so feel free to adjust the shrimp to your liking!
Serve with Town House Crackers or Wheat Thins!
Notes
If you're making this for a smaller group, then you can cut the cream cheese layer ingredients in 1/2! And then you won't need the whole 12 oz of chili sauce either!
Over The Big Moon https://overthebigmoon.com/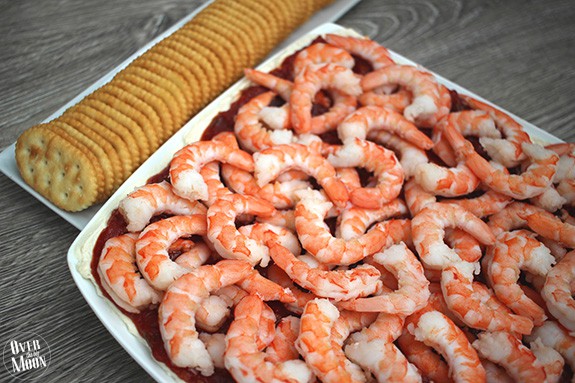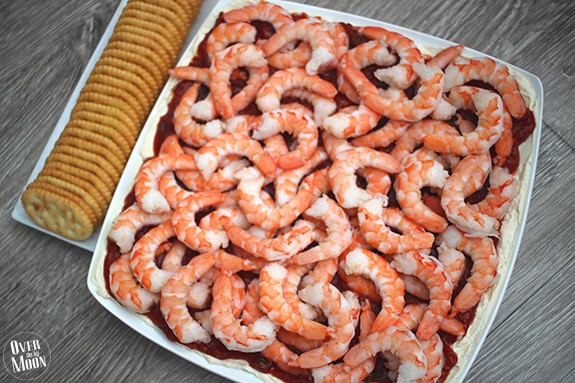 You guys will LOVE this! It's seriously so delicious!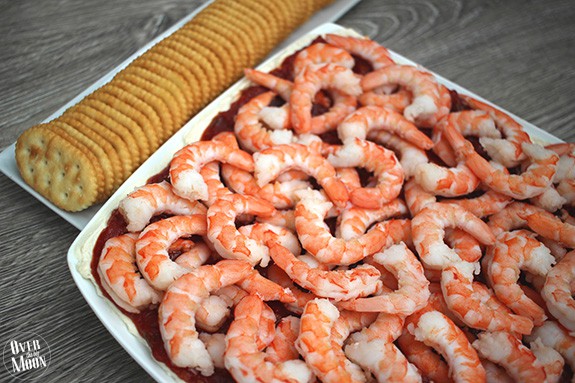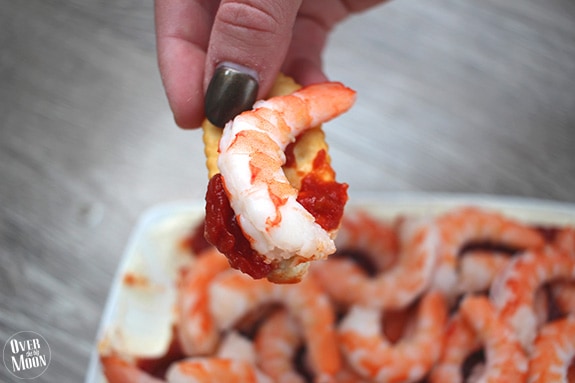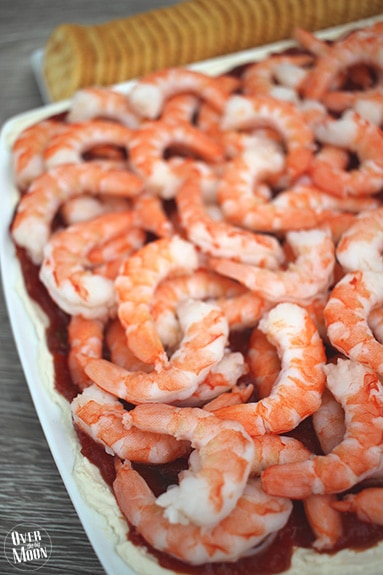 Now go and enjoy it!!
Oh and if you think you'll enjoy this then you'll also enjoy our Asparagus Rolls, Balsamic Dressing Bruschetta or my Mac N' Cheese Bites!
---
Pam Dana
Pam is a stay at home working mama that enjoys all phases of life! Between her 3 kids, fur baby (a beyond cute Goldendoodle), wonderful husband, friends and working, she stays pretty busy! But, she is loving every aspect of her life! Here on Over the Big Moon, she loves to share DIY's, recipes, printables, organization tips and more!
---