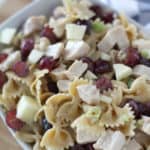 Chicken Bowtie Pasta Salad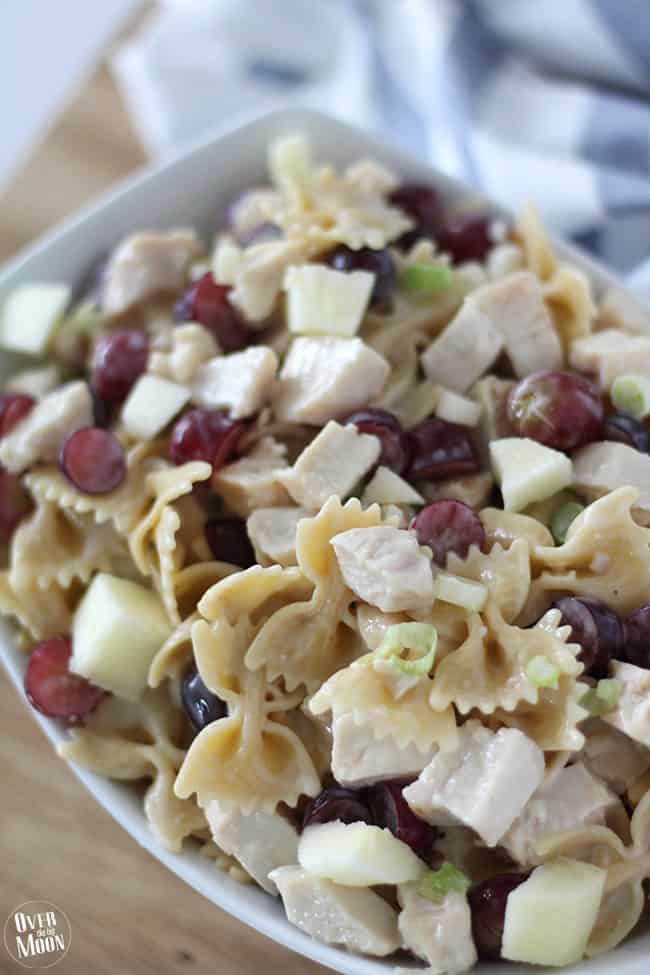 This Chicken Bowtie Pasta Salad is not only one of MY families favorite salads, but also my extended families. So, I make this at least once a month and it is almost always at family gatherings! It's so easy and beyond delicious! My favorite thing to do is make a giant bowl to serve with dinner on Sunday, and then I eat the leftovers for lunch the next few days!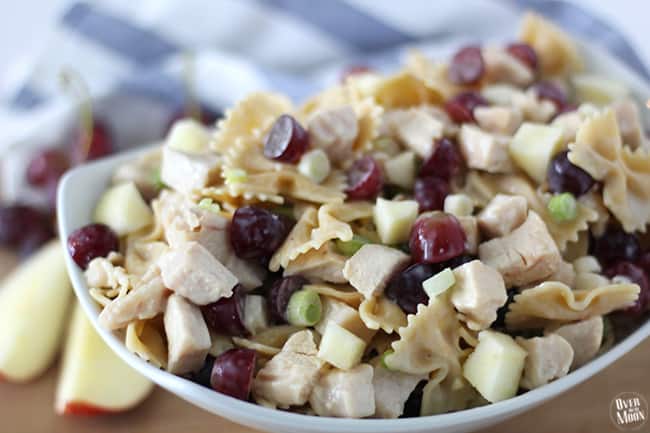 Here's a little step by step:
Boil your noodles and rinse them with cold water! Place them in a large bowel and let them cool. I usually put mine in the fridge.
While the noodles are cooling, I generally get all the side ingredients chopped up!
Once the noodles are all cooled, add the side ingredients – chicken, grapes, apples, green onions and your preferred nut!
Next, coat the salad with Coleslaw dressing and mix! I usually put about 3/4 of the bottle on the salad and then leave the end to be able to add to the salad on the days following.
And, that's it! Easy, right?
YUMMY! I hope you guys enjoy this salad as much as we do! You really can't go wrong with it!
SaveSave
---
Pam Dana
Pam is a stay at home working mama that enjoys all phases of life! Between her 3 kids, fur baby (a beyond cute Goldendoodle), wonderful husband, friends and working, she stays pretty busy! But, she is loving every aspect of her life! Here on Over the Big Moon, she loves to share DIY's, recipes, printables, organization tips and more!
---